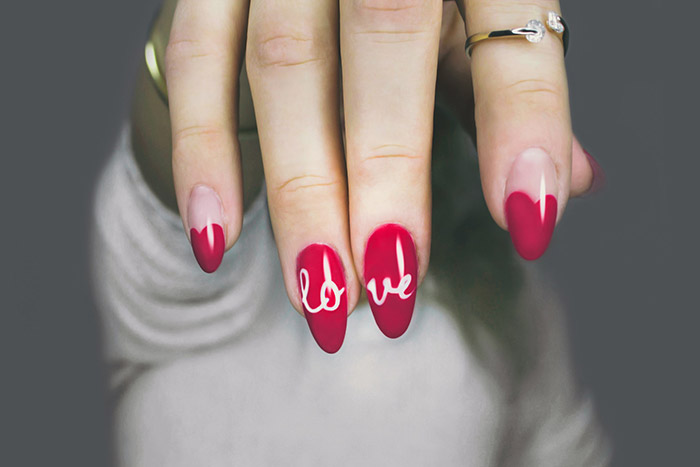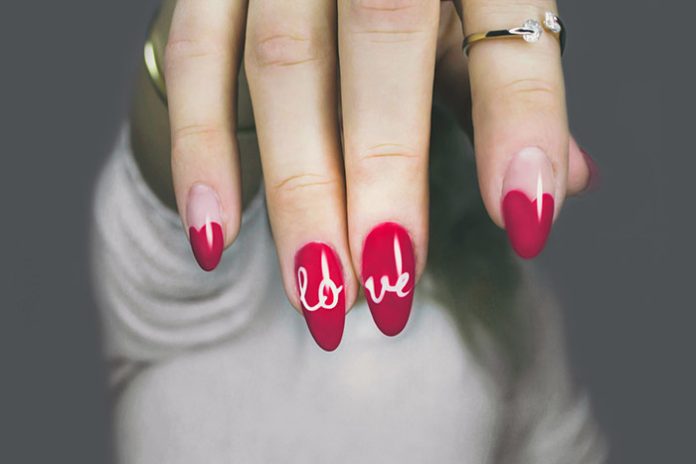 For all the people turning 23 in 2023, know that it is a special occasion! It might seem like a coincidence but there's nothing wrong with making ordinary moments magical. So, this year believe that you are special on your special day. While turning 23 isn't exactly as big of a deal as your sweet sixteen party, it is still a significant milestone to cross. Think about all the aspirations your younger self had. Did they all come true? Are you on the path to achieving them? Let's celebrate your journey with these stunning and show-stopping birthday nails ideas! 23 manicure designs for your 23rd birthday! We hope this gives you the boost to make all your dreams come true.
23 Trendy Birthday Nails Ideas for Every Season
Ready to go all-out for your birthday party this year? Venue? Check. Food? Check. Dress? Check. Nails? Don't forget the nails! Try these trendiest manicure designs for every season!
The Biggest Manicure Trends for Spring 2023
Spring is all about floral motifs and pastel shades. Try these simple cute nail art designs to match your mood this spring!
1. Heart Motifs for the Season of Love
Spring is indeed the season of love. When the love is in the air, try expressing it subtly with these cute heart tips – a creative take on the classic French tip nails. Want something bold? Luckily, you can incorporate hearts into your nail designs in numerous ways. Try drawing hearts with different shades or add charms & embellishments for an extra look.
2. Pearlescent hues for a breezy look
Pastel shades skyrocket in popularity during the spring and summer seasons. People tend to stay away from dark & heavy colors and prefer light, breezy hues during this time. So, no need to wear boring creme polishes. Instead, go for pearlescent shimmery polishes. It's better to wear them as is, without a base color. That way, you can truly achieve soft, elegant, and feminine nails.
3. Pantone Magenta for Barbiecore Aesthetics
Viva Magenta is the Pantone color of the year 2023. And it's perfect for all the Barbiecore fans out there! It is a vibrant, mid-toned pink shade with a blueish tint, making it perfect for an extra, maximalist look. Fulfill all your childhood dreams by dressing up in Barbie aesthetics and top it up with these popping nails!
4. Florals never go out of style
Floral motifs are a classic. They're on everything, from embroidered jeans to floral tops, bags, bandanas, etc. No matter the year, they'll always be around. If you don't want to experiment with a new look on your birthday, just stick to a classic floral nail art design. Moreover, floral motifs are versatile. You can make them using glitter polishes, matte finishes, and more. Plus, use charms and stickers for extra effect.
5. Make use of the Negative spaces
Negative space nail art is one of the best nail trends in 2023. This is the ultimate minimalist nail look. Instead of painting the whole nail, you only work in negative spaces. The best part? You don't have to stick to boring geometric shapes. You can be as creative as you want! Try squiggly lines, and floral motifs, or go for something completely abstract. This nail art design has plenty of room for mistakes. So, don't be afraid and unleash your creative spirit!
6. Confetti nails for your birthday celebration
This is one of the classic birthday nails ideas! Not to mention, it is pretty easy to do yourself. All you need is a dotting tool and your favorite colors of nail polish. You can experiment with various combinations. Though, it is better to stick to glitter polish for the confetti part.
Keep it light with these Summer Nail Art Designs
Though florals are still part of the summer aesthetic, this season is more about refreshing, cool looks. So, here are some ideas that inspire fresh and energizing feelings.
7. Bubble or water droplets accent
This nail art has been around for a while but it's gaining prominence again this year. As a summer look, the 3D bubbles and water droplets are fantastic. They are usually made with clear gel polish along with some accent shades underneath. For added contrast, you should apply a multi-chrome polish as your base color.
8. Pop Art takes over nails
If you've been on the internet, you must know about the pop art trend going viral. It takes inspiration from comic books and cartoons. Generally, it features bright colors with bold black outlines and white highlights. It is super easy to translate this on nails.
9. The Glazed Donut look isn't out of style yet
Hailey Bieber's glazed donut nail look is still as popular as ever. In fact, it is a perfect, lightweight, everyday look for summer. Also known as the lipgloss nails, this look only requires one shimmery polish applied in a translucent layer.
10. Micro-French Tips in Rainbow shades
French Tip is another classic manicure that you can be creative with. This summer, go for a minimalist yet cute look with these french tips in rainbow polishes. Isn't it the perfect nail mani for Pride month?
11. Get inspired by your birthstone
Birthstones and zodiac signs are popular birthday motifs that can be easily incorporated into nail art. This might be difficult to achieve on your own but a licensed nail technician can whip it up in minutes. Make sure you know what your birthstone is before getting this gorgeous mani!
12. Or make it K-pop themed!
Kpop is known for its colorful and vibrant aesthetics. No wonder it fits amazingly well as a nail art theme. Kpop nails can be as over-the-top as you want! So, this is your chance to get creative and inspired by your favorite music video or your beloved kpop artist!
Funk it up with these Birthday Nails Ideas for Fall
Fall is the spooky season. Being weird, scary, dark, and gloomy is acceptable in these months! That's why here are some edgy and dark fall appropriate nail ideas for you!
13. Metallic nail jewelry and embellishments
If you truly want to try something new and unique for your birthday nails, then try adding embellishments to your mani. No, we're not just talking about the regular rhinestones and pearls. Instead, go for something like these dainty chains. If you pair it up with darker colors like red and black, these chains can truly embody the metallic punk aesthetic.
14. Dual finish for an effortlessly chic look
A simple way to upgrade your mani is to use two finishes. Generally, combining matte and glossy finish is the go-to combo. Not only is this perfect for a last-minute birthday nail idea, but it also results in an elegant and chic look.
15. It's all about the Chrome Craze
If you want to know about the biggest nail trend of 2023, it's undoubtedly chrome. Chrome nail polish is usually available in metallic silver color, but some small companies also make them in pastel colors. The effect is honestly stunning and drop-dead gorgeous.
16. Air Brush nail art is making a comeback
The early 2000s was all about airbrush nail art. And after two decades, it's making a comeback. Not only is this birthday nails idea creative, but it is also super fun to do as well. You'll have to get a specialty airbrush spray for nail paints though. It seamlessly applies nail polish to your nails. Quick and easy right?
17. Magnetic Nail Polish for a Magical Moment
Magnetic nail polishes are specialty polishes that have actual magnetics inside the formula. After applying the polish, you have to use a magnetic wand to create art and various shades. In 2023, magnetic polish is one of the trendiest birthday nails ideas! It creates such a mysterious and mesmerizing effect, nobody will be able to take their eyes off it.
Festive Nails for the Holiday Season in Winter!
Winter, holidays, and festivals are synonymous with each other. There's so much to celebrate in these cold months. Try these nail designs to get into the festive mood!
18. Try on bold Candy Red nails
What could be more iconic than a bold red on your nails? Candy Red nails are not only trendy this year but they are also perfect for the festive season. If you don't want to do elaborate nail art to celebrate your birthday or the holidays this winter, go for this simple yet show-stopper look. Interestingly, by simply adding a reverse French tip, you can make it achieve an even more gorgeous look.
19. Velvet Textured Nails for a warm fuzzy look
Textures inspire warm and fuzzy feelings. So, this year, match your nails with your favorite winter velvet jacket. Yes! Velvet textured nails are a thing and they look absolutely gorgeous! For this look, you need a base layer of glittery magnetic nail polish and add a shiny top coat for the fuzzy, velvet look.
20. Mix up different textures for an even more unique style
No need to stick to just one texture. Mix up different textures in your birthday manicure to get a one-of-a-kind effect. You can try 3D textures and shiny top coats and even play with gel and matte options.
21. Try Aura nail mani for a mesmerizing effect
Popularized by the hit TV show Euphoria, Aura nails are a big trend for 2023. This unique look is perfect for celebrating your special day. Aura nail art usually requires two or more colors morphed together, as if one was radiating an aura of the other. The effect is so mesmerizing, it'll truly make you feel like the main character!
22. Not a fan of elaborate nail designs? Add a simple Holographic topcoat
Holographic nail polish is another quick and easy way to get festive without spending hundreds of dollars on a fancy manicure. Holographic nail paint is usually silver-based and shifts between all colors of the rainbow depending on the angle. Moreover, yu can also use a solid base color and add a holographic topcoat over it to get a stunning effect. For sure, it makes for a graceful holiday gift!
23. Incorporate gold flakes for an elegant look
Another effortless way to get stunning nail art is to add gold flakes. You can use it with or without a base color. Simply, nude nails with gold flakes look gorgeous. But the vibe totally changes if you add gold flakes to a dark base color. There's no end to the way you can customize this nail design.
Wrapping up
You are the star of your birthday party, and you should shine as such! Hopefully, you can find something from these birthday nails ideas to create a trendy, stunning, and show-stopping look of your own. There are so many options when it comes to nail polishes and nail art that you won't run out of inspiration. So, be creative, and don't forget to have fun!