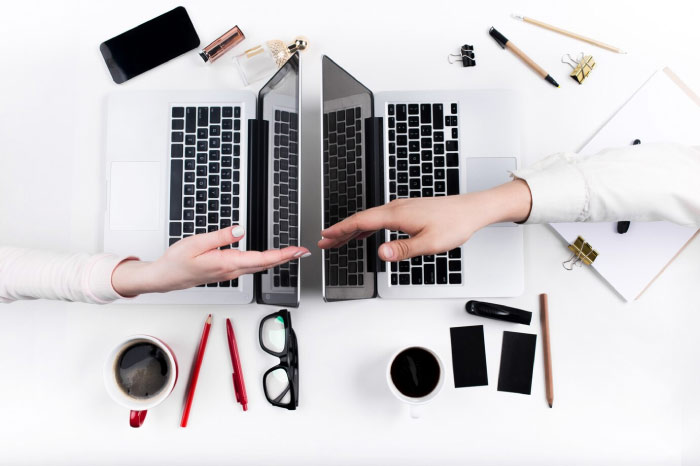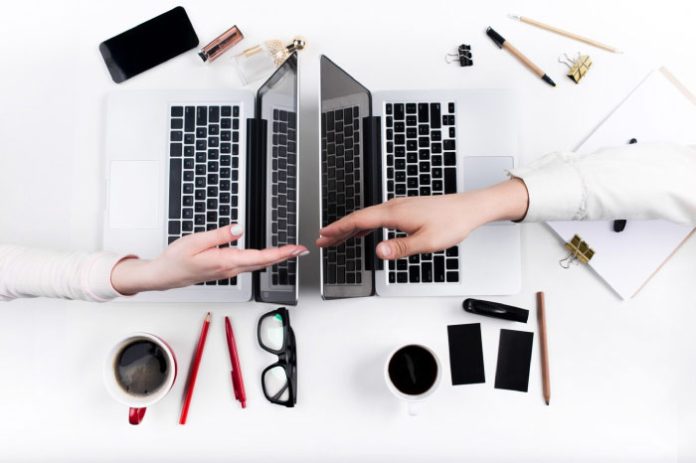 When it comes to project management, most often everyone talks about the tools that are necessary to effectively complete tasks. This isn't all you need to know. In addition to software support, it is worth providing technological support. We will list here gadgets that will be useful for optimizing your work efforts.
10 Best Tools for Task Management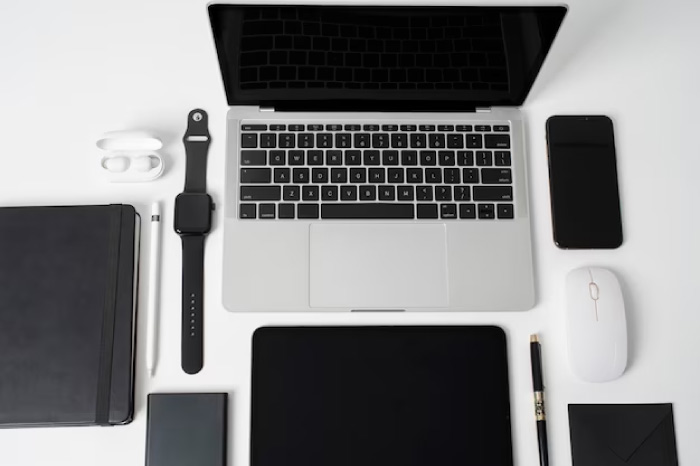 Don't forget that you are still heavily dependent on your smartphone. To make it work stably, it is wise to use a phone cleaner. With the iPhone cleaning app, you can clean your device of debris with just a couple of touches on the screen. The CleanUp app's smart cleanup feature finds duplicates and similar photos, temporary files, and downloads. You can also delete the unused apps from your phone or compress photos and videos directly through the cleaner interface.
Read More: Tech Trends
1. Foot Warmer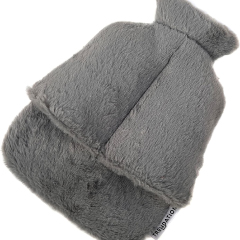 If you find yourself enduring freezing winter days and feeling like the person in charge of the thermostat prefers office temperatures that rival the Arctic, this Foot Massage and Heated Foot Warmer ($27) is the perfect solution. It keeps you warm and cozy, especially if you're working remotely from an ice box, like myself. Additionally, this foot warmer comes with a built-in massage feature.
Buy from Amazon
2. USB LED Flag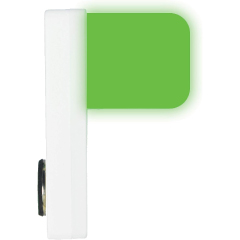 Luxafor flag, a USB gadget, can supercharge your productivity. It proves handy in open office environments with numerous colleagues. Let your coworkers know you're busy with this gadget. All you have to do is turn the light from green to red to signal that you are buys and your coworkers will get the message to steer clear. It's the ultimate tool for eliminating distractions. It works seamlessly on both Mac and Windows. A whopping 73,856 office workers use it to boost their productivity.
Buy from Amazon
3. Massage Cushion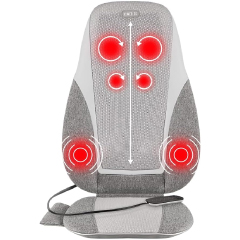 Give yourself a reprieve amid your workday by indulging in the tranquility offered by this Shiatsu massage chair cushion ($112). Attach it securely to your office chair and allow its 14 distinct massage settings to alleviate the tension of your current project, even if only temporarily. With an automatic shut-off after 15 minutes, it proves to be an ideal choice for your much-needed break.
Buy from Amazon
4. Fidgi Pen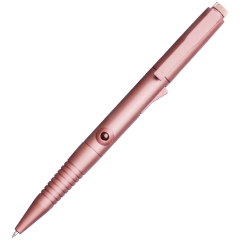 If you tend to fidget, you can utilize a fidget pen. It not only serves as a useful tool for note-taking but also doubles as a fidget toy while maintaining a professional appearance. The pen comes in four colors: stealth, snow, slate, and rose gold. It weighs just 0.16 ounces and measures 7.1×0.08×1.8 inches. The Fidgi Pen aids in reducing work-related stress and promoting relaxation. It benefits individuals with ADD, ADHD, and autism.
Buy from Amazon
5. Desk Fan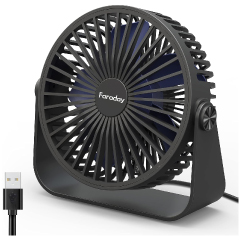 During the summer, you'll find a desk fan essential at work. It's perfect for those days when you need to cool down. This personal desk fan, priced at ($21), conveniently plugs into a USB port, eliminating the need to search for a wall plug. It operates silently, ensuring it won't disturb your colleagues or create excessive background noise during your conference calls.
Buy from Amazon
6. Charging Station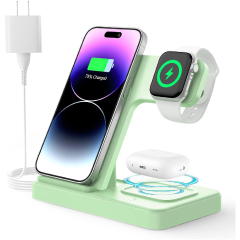 Reduce the clutter on your desk from your phone, tablet, personal device, and work device by using a desktop charging station ($29). It not only helps you organize everything but also ensures that all your devices are charged. You can simultaneously charge up to six devices.
Buy from Amazon
7. Portable Scanner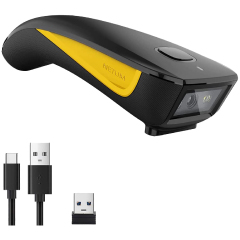 When you find yourself in a situation where you require the copying of notes, photos, diagrams, or charts, this portable scanner ($149) is an ideal solution. It operates on batteries, eliminating the need for connecting to a computer. The scans are conveniently stored on an SD card, allowing for easy uploading to your computer.
Buy from Amazon
8. Bluetooth Keypad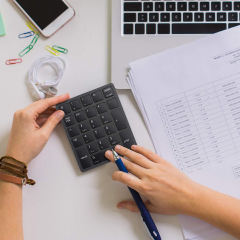 Does your keyboard lack a numerical keypad? My portable iPad keyboard certainly does not have one. Simplify your life by effortlessly inputting numbers with a Bluetooth keypad ($19). Just insert it into your bag for on-the-go convenience. Moreover, it seamlessly functions with iOS devices.
Buy from Amazon
9. Brain Stimulating Headset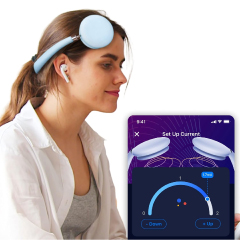 A headset that helps you gain focus and boost productivity. With the ability to improve memory and creativity, this device allows you to concentrate on your work when you need to. By activating your brain, it enables you to perform at your best.
The headset comes with a user-friendly app, offering various modes such as concentrate, create, learn, and rethink. This versatile tool is perfect for studying, unleashing creativity, and eliminating distractions. To use PlatoWork, you need to be over 18 and have a healthy neurological condition. When you order the headset, you will receive three sponges, one USB cable, one bottle of saltwater, and a helpful start guide.
Buy from Amazon
10. Artificial Aquarium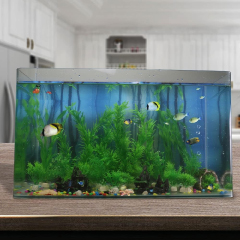 Transform your office into a vibrant space by introducing a whimsical artificial aquarium (£18.99). It offers all the perks of having live fish without the hassle. Just add water and enjoy the lively ambiance without the commitment of maintenance!
Buy from Amazon
Conclusion
These task management tools can be useful for anyone who is part of the digital landscape. These tools not only optimize time utilization but also foster a more cohesive and transparent work culture. As technology continues to evolve, the future of task management tools holds promise for even more sophisticated solutions, further revolutionizing how we approach and accomplish our professional responsibilities.