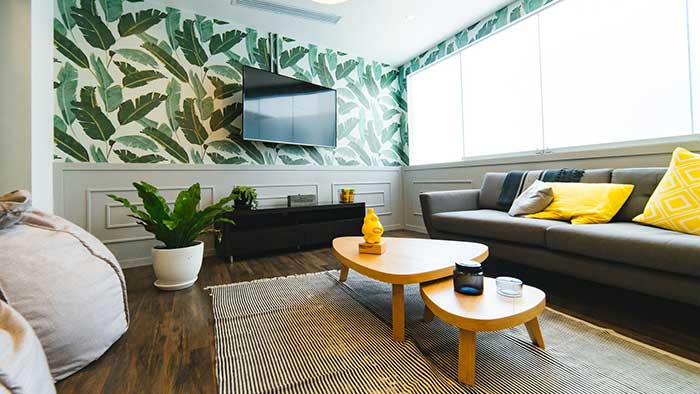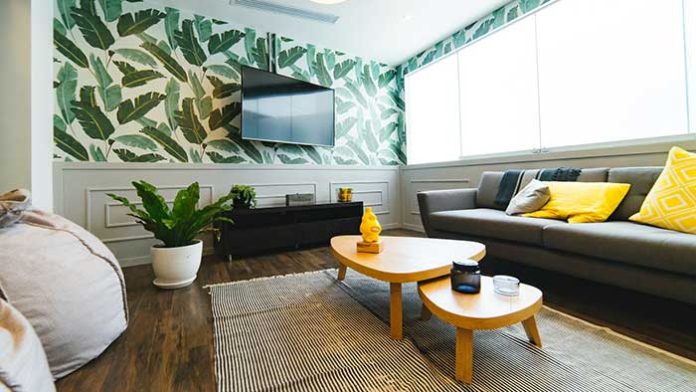 It can be easy to grow tired of your interior design, and if you've moved into an older home, the aesthetic might have already been too dated for your tastes.
If this is the case, then your home could be due a makeover. Modern interior design focuses on the simplicity of clean lines, and the importance of functionality.
5 Tips for Achieving a Modern Home Renovation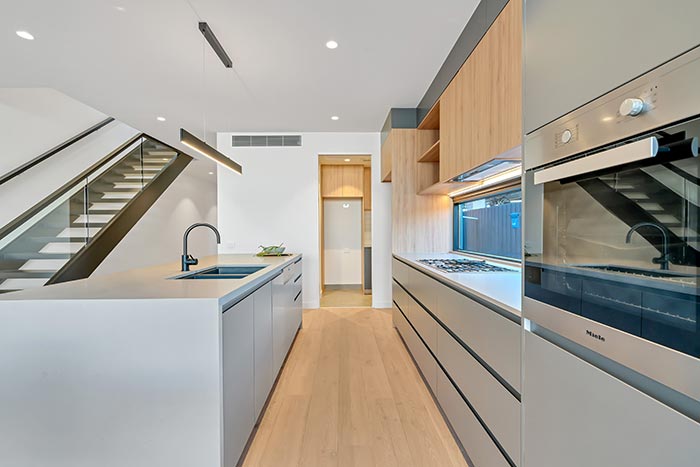 So, if you're preparing to embark on a renovation project and want to give your home a contemporary makeover, here are just five fantastic tips to help it look more modern.
1) Upgrade Your Lighting
Simple adjustments to your lighting can transform the look and feel of your home. When aiming for the modern aesthetic, consider a combination of natural and artificial lighting.
By removing heavy window coverings, you can maximise natural light and allow more sunlight into your interior spaces. And, for your artificial lighting, think beyond traditional fixtures and give your home a contemporary edge with options such as pendant and track lighting.
2) Introduce More Glass
Introducing more glass to your home can be a great way to give it a more contemporary feel. While there are of course the obvious additions such as mirrors and glass coffee tables, you could also consider glass balustrades for your staircase.
For many of us, our hallways are darker spaces, but a glass balustrade will allow you to maximise the light that enters the room. If you're thinking about changing up your hallway and landing designs to incorporate more glass, consult with professionals such as Halifax Glass. Skilled glaziers can help you design the contemporary hallway of your dreams.
3) Incorporate Smart Technology
If you want to ensure that your home feels modern, then consider incorporating smart home systems such as Google Home. These technologies can simplify your daily life while adding a touch of the future to every room.
Home assistants can control as many aspects of your home as you like, including lighting, heating, and entertainment systems.
And by integrating automation, you can make your home more efficient and cost effective – you'll never have to worry about having left the light on while you're out!
4) Emphasise Clean Lines
One of the most common features of the modern aesthetic is the use of clean lines. Combine this with minimalism and you'll be able to embrace the contemporary look.
Pick furniture with sleek and streamlined profiles, such as tables and chairs with straight legs and high contrast colour schemes.
It's also important to keep your floors and surfaces free from clutter; get into the habit of putting your belongings away when you finish using them.
Also Read: Cocobolo Desk
5) Add a Splash of Colour
Although one of the most fundamental aspects of modern interior design is the neutral colour palette, adding a splash of colour can help to introduce both energy and character into a room.
Paint experts have a wide range of vibrant paints that can allow you to create a fun feature wall. And, if you're feeling adventurous with a brush, consider using more than one colour in areas such as the chimney breast to paint geometric patterns – just make sure you utilise masking tape for clean paint lines.