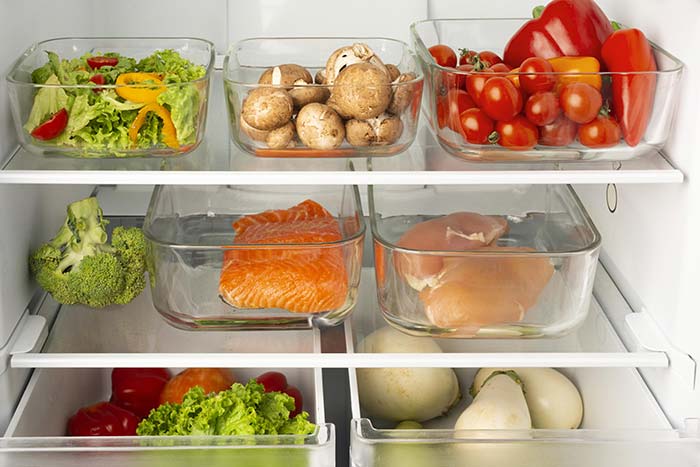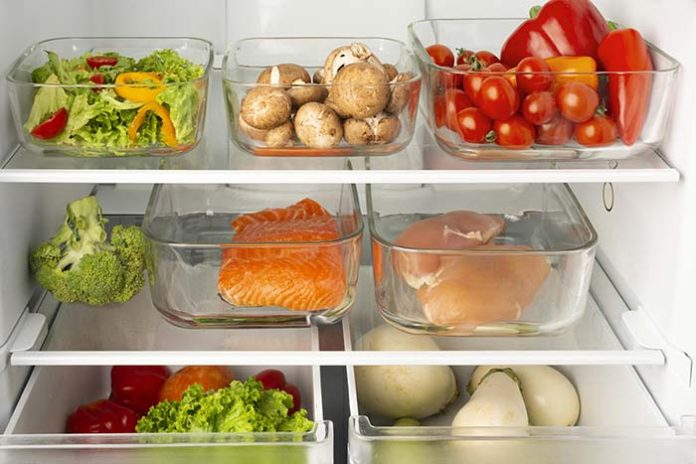 Cutting carbs out of your life means saying goodbye to your favorite meals. Of course, it is vital for your fitness and health, but you can maintain the weight with some low carb freezer meal recipes.
From appetizers to desserts, you can enjoy a low-calorie diet without laying off those delicious meals you are craving. It helps you to keep up with a healthy lifestyle and naturally improve your weight.
You will always have something to eat with these amazing recipes that we are going to share with you. All of them cater to the cravings you have especially when you are on a diet. They are easy to make and you can freeze them for having the stock ready for your meal.
Top 3 Benefits of Making Low Carb Freezer Meal
1. Save Money
There is a stigma that a healthy lifestyle means an added expense to your monthly budget. But it is not true when you are doing batch cooking. Making your meal ahead in large quantities ensures that you go out less and your kids have something to eat. Even on days when you have a strict routine, these budget-friendly meals are a lifesaver.
2. Say No to Carbon and Food Waste
Your main goal should be to ensure a sustainable and healthy lifestyle. Do you know that the people in the US waste more than $218 billion on food? Freezer meals will not only help you in weight loss but prevent the waste that is increasing greenhouse gas emissions. With our easy recipes for batch cooking, you will be able to adopt an eco-friendly and healthy diet plan.
3. Helping in Weight Loss
A little motivation can go a long way but when it comes to inconvenience, our main choice is takeout or home delivery. Isn't that, right? Every time you decide that you are going to shred your extra pounds, you are surrounded by impossible tasks that can make you hungry and stressed.
In such cases, having already cooked delicious low-carb meals are going to take your motivation to the next level. Just reheat it in the microwave or oven and you will have a perfectly cooked breakfast, lunch, and dinner on the table.
For your keto weight goals, you should know about the keto myths that can help you in attaining a healthy lifestyle.
Low Carb Freezer Meal for Breakfast
Here are some amazing high protein low carb freezer meals that are perfect for your healthy and delicious breakfast.
1. Cinnamon Roll Waffle
It is an amazing recipe filled with protein and healthy fats that your body needs for better functioning. You can freeze them and just microwave them in the morning. Make sure to not use any toppings like butter, whipped cream, and cream cheese.
2. Breakfast Burritos
Who said that burritos have to be a high-carb diet when you can customize it for your weight loss? These breakfast burritos have eggs, spinach, and low-fat cheese. You can use any low calories sausage and there you go. It is a complete burst of protein-friendly meals that will keep you energized the whole day.
Apart from these amazing recipes, you can even try low fructose fruits in the morning that helps you in losing weight.
3. Zucchini Bread with Walnuts
It is an amazing low carb freezer meal that is perfect for sweet lovers. There is no need to cut down your sugar cravings when you have this amazing bread in your freezer. Just make sure to wrap it in aluminum foil before you freeze it. Microwave it for 20-30 seconds and your delicious fat-free treat is ready to serve.
Low Carb Frozen Food Recipes for Lunch
1. Cauliflower and Bacon Soup
For your healthy lifestyle, you should try this amazing keto soup recipe that is so easy to make. It will take 30 minutes of your time and will provide you with a delicious hot soup. It has low-calorie cheese, bacon, and cauliflower. But you can add some of your favorite veggies to enhance the flavors.
2. Keto Pasta and Meatballs
Low-carb pasta and meatballs are the perfect combinations if you are looking for high protein low carb freezer meal. You can even make it ahead of time and store it in the fridge for 2-3 days. Otherwise, it is perfect to keep it in the freezer for 3 months. After having a hectic routine at work, you will surely like to enjoy this keto-friendly meal with a glass of wine.
3. Cloud Bread BLT
In our list of amazing recipes, we can surely not miss the cloud bread BLT. It is a simple bread made with healthy and carb-free ingredients so you can enjoy a sandwich without compromising your diet.
You can make a separate batch of BLT with bacon, mayo, cheese, and sausages for your kids. It could be one of the best frozen kids meals that they can enjoy after coming from school.
Low carb Freezer Dinners – Must Try Them
1. Keto Tuna Casserole
Keto tuna casserole is one of the popular keto weight loss recipes that is a must-try for you. Casseroles are the best comforting food that is not only for the person who is on diet but for the whole family. You can make it for dinner with your family's favorite sides and you will have a complete meal ready for everyone.
2. Stuffed Taco Peppers
Well, whether you are on diet are not, this is a delicious treat that you cannot ignore. It is a famous low carb freezer meal that people make for lunch or dinners. You can even find it in restaurants under specialty. The best part is that it is one of the low carb slow cooker freezer meals that does not require you to be in the kitchen.
You can spice it up or add your favorite veggies or meat to it. Even if you customize the recipe, it will taste good and you will fall in love with this meal.
3. Bacon Wrapped MeatLoaf
You will guess from the name that this recipe is the perfect option for dinner. Meatloaves are always the best choice but bacon-covered only makes deliciousness double for this one. You can make it with some low carb sauce you like to enjoy the best of your meal.
For storing the meatloaf, it is better to let it cool and then cut it into slices. Put it in an airtight container covered in aluminum foil so it stays fresh and ready to eat for you.
Note: All of these recipes are perfect for family dinners, gatherings, and potlucks. Everyone will surely fall in love with your recipes.
Tips to Remember for your Low Carb Freezer Meal
It is better to make your keto freezer meals on a weekly schedule. Almost all of your low-carb recipes will stay perfect and would taste the same. Moreover, you will have your meals ready for the whole week. If you are on a strict schedule then recipes like soups, stews, and low-carb veggies are perfect to keep for months.
Always go for recipes that require simple ingredients that you can easily find at the nearby store or have already at home.
Make sure that you have enough airtight containers at home. All of your cooked meals should be stored in airtight containers to keep them fresh and ready to eat.
Label the name of the recipe and the data of its cooking on the container. You can even add an expiry date for a reminder.
It is a great idea to store your food in small containers. This simple technique will help you prevent defrosting and freezing the food again and again.
If you are freezing casseroles or low carb pasta, then make sure to store it in oven-safe dishes.
Conclusion
For your low carb freezer meal, we have shared some easy and amazing recipes for breakfast, lunch, and dinner. Share your experience and let us know which of these low carb meals you are going to try first.
Frequently Asked Questions
1. What is the meaning of batch cooking?
Batch cooking means that you cook your meals or recipes in large quantities and store them for later use. Some people refrigerate it to store for a few days. But mostly batch cooking is for freezing cooked meals for a long time.
2. How do you cook low carb freezer meals?
The cooking process depends on the recipe. You can make your low carb freezer meal in the slow cooker, baking oven, and even on a skillet. It is done in the same way but the storing part is the most important thing that makes it a frozen meal.
3. What is the best way to freeze your low-carb meals?
The best part about low-carb recipes that you can freeze is that they are ready to serve at any time. It is your choice to pick the recipes that should be easy to store in the freezer. The greatest tip is to always double wrap with the help of aluminum foil or saran wrap to keep the air away from your meals.