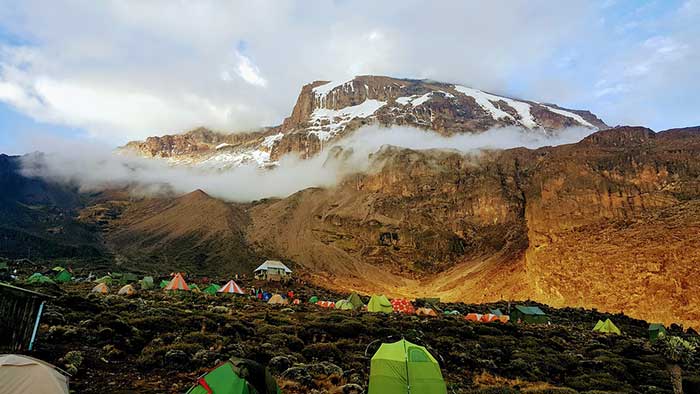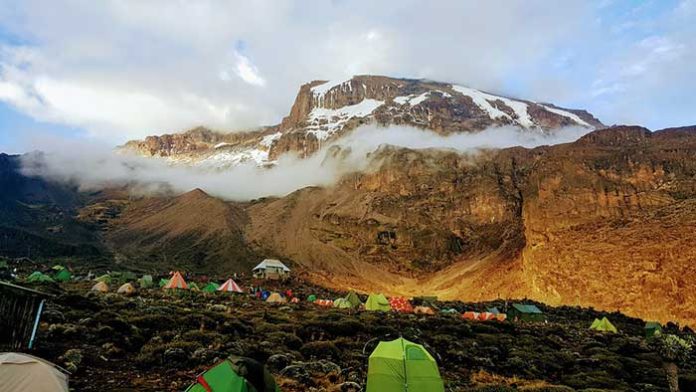 Climbing Mount Kilimanjaro, the tallest peak in Africa, is a dream adventure for many, captivating adventurers and nature enthusiasts alike with its majestic presence. Kilimanjaro's allure lies not just in its impressive height, but also in its diverse ecosystems, from lush rainforests at its base to otherworldly alpine deserts nearer to the summit.
Among the various routes available to reach the summit, the Kilimanjaro Machame route, often called the "Whiskey Route," stands out for its unique challenges and breathtaking scenery. In this comprehensive guide, we'll take you through every aspect of the Machame route, helping you prepare for an unforgettable journey to Uhuru Peak.
Overview of the Kilimanjaro Machame Route
The Kilimanjaro Machame route is known for its stunning diversity of landscapes and its high success rate. Here's a quick overview before we delve into the details:
| | | | | | |
| --- | --- | --- | --- | --- | --- |
| Route | Duration | Success Rate | Difficulty Level | Altitude Gain | Scenic Diversity |
| Machame Route | 6-7 days | High | Moderate | 4,820 meters (15,810 feet) | Varied |
Preparing for Your Machame Route Adventure
1. Fitness and Training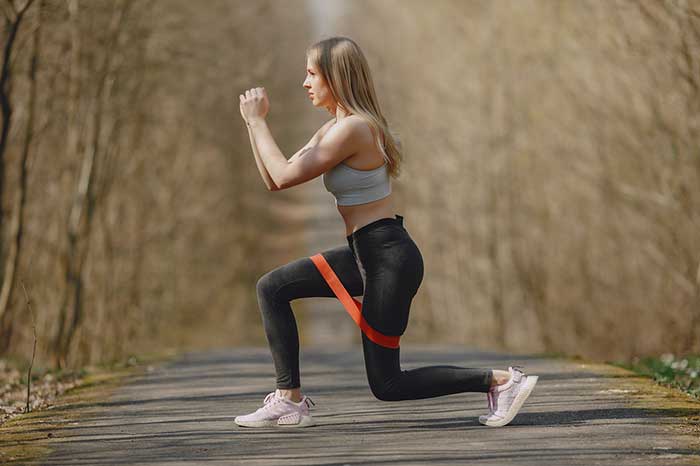 Before embarking on the Kilimanjaro Machame route, it's essential to be in good physical condition. Regular aerobic and strength training will help you endure the trek's challenges. Additionally, practice hiking on varied terrain to build stamina and confidence.
2. Choosing the Right Gear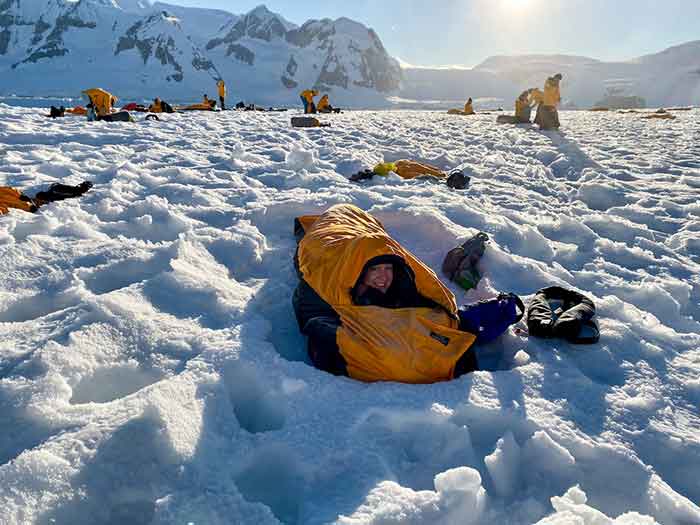 Selecting the appropriate gear is crucial. Ensure you have quality hiking boots, moisture-wicking clothing, and a warm sleeping bag. Don't forget essentials like a headlamp, trekking poles, and a comfortable daypack. Consult a gear checklist for a comprehensive list.
3. Acclimatization
Altitude is a significant factor in climbing Kilimanjaro. The Machame route's gradual ascent aids acclimatization, but you should still be prepared for altitude-related symptoms. Consult with your doctor about medications like Diamox and discuss acclimatization strategies with your tour operator.
4. Permits and Tour Operators
You'll need a permit to climb Kilimanjaro, and it's best obtained through a reputable tour operator. Research and choose your operator carefully, considering their experience, guides, safety records, and customer reviews.
The Kilimanjaro Machame Route Itinerary
Day 1: Machame Gate (1,640 meters) to Machame Camp (2,835 meters)
Your Kilimanjaro adventure begins at the Machame Gate, where you'll register and start your trek. The first day's hike takes you through lush rainforests, offering glimpses of Kilimanjaro's stunning flora and fauna. You'll reach Machame Camp, your first overnight stop.
Day 2: Machame Camp to Shira Camp (3,750 meters)
Leaving the rainforest behind, you'll ascend through the heath and moorland zone. The trail becomes steeper as you approach Shira Plateau, where you'll spend the night.
Day 3: Shira Camp to Barranco Camp (3,950 meters)
Today's trek leads you to Barranco Valley. Along the way, you'll hike through the semi-desert terrain of the Shira Plateau and enjoy stunning vistas of the surrounding landscapes. Barranco Camp is nestled beneath the towering Barranco Wall.
Day 4: Barranco Camp to Karanga Camp (4,035 meters)
The day begins with a thrilling scramble up the Barranco Wall. It's a challenging but fun climb that rewards you with incredible views. Afterward, you'll descend into the Karanga Valley, where you'll spend the night.
Day 5: Karanga Camp to Barafu Camp (4,640 meters)
The landscape becomes increasingly rocky as you approach Barafu Camp, your last stop before the summit push. You'll rest here to prepare for the challenging ascent ahead.
Day 6: Barafu Camp to Uhuru Peak (5,895 meters) and Mweka Camp (3,100 meters)
Summit day begins in the early hours. You'll navigate steep and challenging terrain under the starlit sky, aiming to reach Uhuru Peak at sunrise. The sense of achievement at the summit is indescribable. Afterward, you'll descend to Mweka Camp for a well-deserved rest.
Day 7: Mweka Camp to Mweka Gate (1,640 meters)
The final day involves a descent through the rainforest zone. You'll pass through Mweka Gate, where you'll receive your summit certificates. Congratulations, you've conquered Kilimanjaro!
Pros and Cons of the Kilimanjaro Machame Route
Let's explore the advantages and disadvantages of choosing the Machame route for your Kilimanjaro climb:
Pros:
High Success Rate: The gradual ascent of the Machame route contributes to its high success rate.
Stunning Scenic Diversity: Trekkers experience diverse landscapes, from rainforests to alpine deserts.
Fewer Crowds: Compared to some other routes, the Machame route tends to be less crowded.
Excellent Acclimatization: The 6-7-day itinerary aids acclimatization, reducing the risk of altitude sickness.
Non-Technical Trek: You don't need specialized climbing equipment or skills to attempt this route.
Rich Rainforest Experience: The initial stages take you through lush rainforests with diverse flora and fauna.
Varied Terrain Challenges: The route offers a mix of terrain challenges, including the exciting Barranco Wall.
Cons:
Longer Duration: The Machame route's 6-7 days may require more time and can be costlier.
Moderate to Challenging Difficulty: Some sections of the route are physically demanding.
Weather Variability: Kilimanjaro's weather can be unpredictable, and you may encounter rain and cold.
Higher Altitudes: Trekkers must be vigilant about altitude-related symptoms.
Conclusion:
The Kilimanjaro Machame route offers a unique and rewarding experience for those seeking to conquer Africa's highest peak. Its stunning scenery, gradual ascent, and diverse terrain make it a popular choice among climbers. However, it's essential to be well-prepared, both physically and mentally, to tackle its challenges successfully. With the right training, gear, and a reputable tour operator, your Kilimanjaro Machame route adventure can become an unforgettable achievement and a lifetime memory.