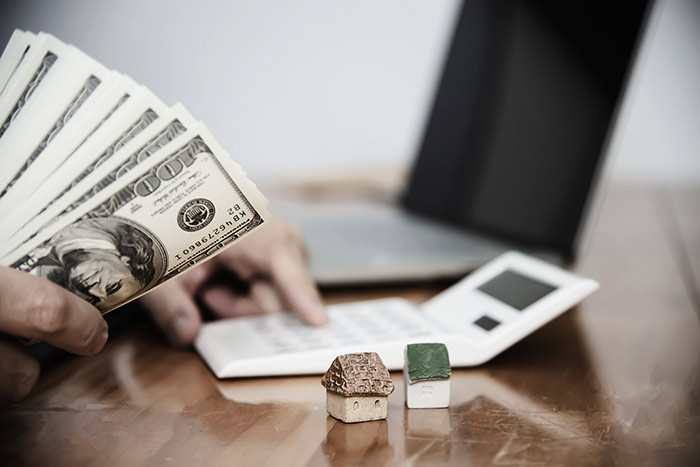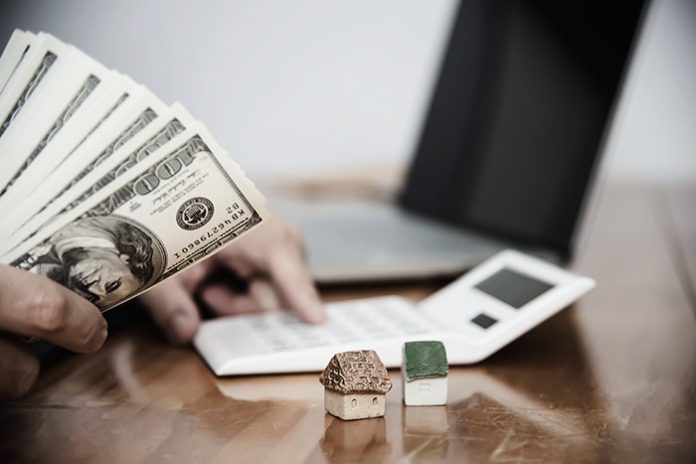 Our new year resolution for 2023 was to revamp our home interior with new furniture. And guess what, we made it and saved around $4,500! The journey was exciting and full of amazing money-saving ideas that we will share later in this article. In addition to our budget, we also sold old furniture (not all of that, indeed).
Key Takeaways:
What you'll learn:
Our experience in furnishing homes on a budget
9 ways to save money on your home (and office) furniture
FAQs that may be popping up in your mind!
9 Ideas To Save Money On Furniture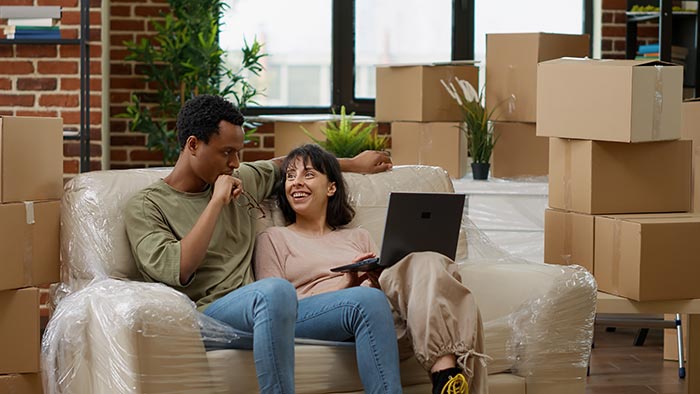 We got new sofas, a dining table, living room furniture, a dresser, and a couple of coffee tables, one for our master bedroom; and one for an empty corner of our large living room. For TV we luckily found a used medium-sized console which perfectly suited our interior as well as our needs.
As they say,
"One man's trash is another man's treasure"
So, if you're also looking to furnish your home on a budget, you may be wondering how to save money on furniture. Or how can you even find an affordable one? In order to remain financially stable while shopping for your home, it might be a good idea to explore some of the best personal finance tips listed on SpoliaMag. While it can be tempting to splurge on high-end pieces, there are plenty of ways to furnish your home stylishly without breaking the bank. In this article, we'll explore tips for saving money on furniture, so you can create the home of your dreams without emptying your wallet.
1. Shop Secondhand Furniture
As I said, our TV stand is although second hand yet in excellent condition. And we were lucky to get it from one of our neighbors living next street for only $350! And guess what, a week later I saw a similar item in a local furniture shop for around $700.
So, with a limited budget, one of the easiest ways to save money on furniture is to shop secondhand. Whether you visit thrift stores, yard sales, or online marketplaces like Wayfair, Craigslist, or Facebook Marketplace, you can often find great deals on gently used furniture. Some items may need a little TLC (Tender, Love Care), but with a little effort, you can transform them into beautiful pieces that add character to your home.
2. Consider Furniture Rental
If you're only going to be living in your current home for a short time, you may not want to invest in buying furniture. In that case, consider furniture rental. Many companies offer rental options for everything from sofas to dining sets, and you can often find great deals on high-quality pieces.
3. Look Out for Seasonal Sales
Another way to save money on furniture is to shop for sales. Many furniture retailers have seasonal sales, where you can score big discounts on everything from sofas to bedroom sets. I found a good deal on a coffee table on Wayfair. The actual price was $227.9 and with 27% off I bought it for $166.99. The best thing? We got a space-saving yet stylish table that fitted well in our living room corner. PSST! The sale is still live, you can also buy furniture on a budget from Wayfair.com. you can also find some good deals on Amazon.
If you are looking for online deals, simply sign up for email newsletters from your favorite stores to stay up-to-date on their sales and special promotions.
4. Furnish your Furniture by DIY
This was an exciting part of our journey towards furnishing our home. Our DIY project was to make lawn tables and chairs. We had an idea of antique and rough chairs for our exterior. When searching through the local shops and online we found expensive 'antique items' above $800.
So, this was an opportunity for my husband to show his DIY skills and now we have a beautiful lawn chair set that accentuates our exterior against a flowery background for just $300!
So, if you're handy with a saw and a hammer, consider building your furniture. Not only will you save money, but you'll also have the satisfaction of creating something unique and personalized. There are plenty of online tutorials and DIY guides on Amazon to help you get started, even if you're a beginner.
Read More: Why were Chainsaws Invented?
5. Buy Floor Models
When furniture retailers need to make room for new inventory, they often sell off their floor models at a discount. These pieces may have a few minor scratches or dings, but they're usually in excellent condition overall. If you're willing to overlook a few imperfections, you can save a lot of money by buying floor models.
6. Wait for Holiday Sales
Another way to save money on furniture is to wait for holiday sales. Many retailers like Amazon, City Furniture, Ashley, etc., offer discounts on major holidays like New Year, Memorial Day, Labor Day, and Black Friday. If you can wait until these times of year to make your purchase, you can often save hundreds of dollars.
7. Online Furniture Shopping
Online shopping has revolutionized the way we buy furniture. Not only can you shop from the comfort of your own home, but you can also compare prices from multiple retailers with just a few clicks. Many online retailers offer free shipping and easy returns, so you can shop with confidence.
Amazon is one of my favorite online marketplaces to shop for furniture on a budget. Here, you can find good deals for nearly all kinds of furniture you will need, be it your home, or office. We were looking for minimalistic furniture for the home office. Finally, we found a mesh adjustable chair for $61 and a desk with a storage bag for $63. Expensive and luxurious furniture such as cocobolo desk, could set you back thousands of dollars.
So, home office furniture cost us only $124! Though, at the beginning of our search I expected the cost to be around $400 to $500.
8. Consider Minimalist Decor Approach
If you're looking to save money on furniture, consider a minimalist approach to decorating. By focusing on just a few key pieces, you can create a stylish and functional home without spending a lot of money. Look for furniture with clean lines and simple designs that can be easily mixed and matched. If you go for luxurious or unnecessarily expensive items, it will cost you a fortune. So, it is wise to stay within your means and avoid going into debt as much as possible.
9. BONUS TIP: Don't Be Afraid To Negotiate
Finally, don't be afraid to negotiate. Many furniture retailers are willing to haggle on prices, especially if you're buying multiple items. Be polite but firm, and be willing to walk away if you can't get the deal you want.
Conclusion
In conclusion, there are many ways to save money on furniture. Whether you shop secondhand, wait for sales, or DIY your furniture, which ways are you going to try? Don't forget to share this post with your friends and family.
Frequently Asked Questions
How can I save money on furniture purchases?
You can save money on furniture purchases by considering budget-friendly options such as buying during sales, shopping at thrift stores or online marketplaces, negotiating prices, or opting for ready-to-assemble furniture.
What are some cost-effective ways to furnish my home on a budget?
To furnish your home on a budget, you can explore options like purchasing second-hand furniture, attending garage sales or estate sales, renting furniture temporarily, repurposing or refurbishing existing items, or considering minimalist and multifunctional furniture pieces.
Are there any specific times of the year when furniture goes on sale?
Yes, certain times of the year offer furniture sales and discounts. Major sales events like Black Friday, Cyber Monday, and end-of-season sales (typically in January and July) often feature furniture discounts. Additionally, keep an eye out for clearance sales and promotions around holidays like Memorial Day and Labor Day.
How can I find good quality used furniture at affordable prices?
You can find good quality used furniture at affordable prices by checking online classifieds and marketplace websites like Craigslist, Facebook Marketplace, or Letgo. Thrift stores, consignment shops, and local auctions can also be good sources for second-hand furniture. Additionally, consider asking friends, family, or neighbors if they have any furniture they are looking to sell or give away.
What are some DIY or upcycling ideas to transform existing furniture and save money?
DIY or upcycling projects can help you save money and give your furniture a fresh look. Some ideas include painting wooden furniture, reupholstering chairs or sofas with affordable fabric, repurposing old doors or pallets into tables, or adding new hardware or decorative accents to give the furniture a unique touch.