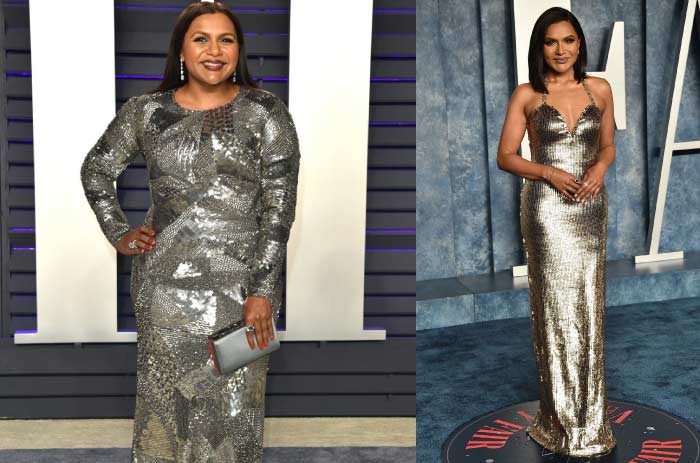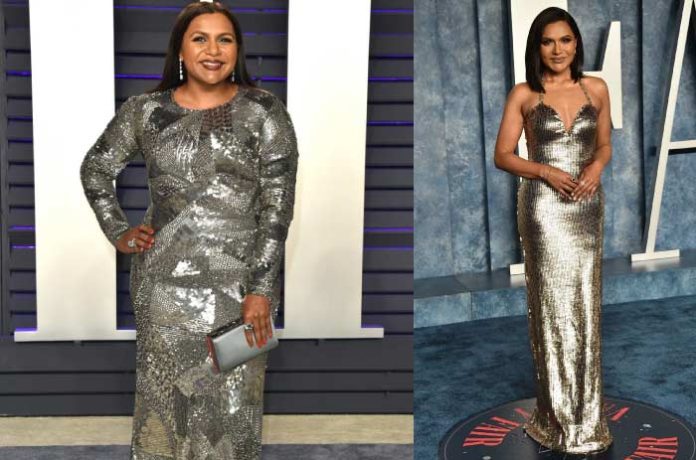 Mindy Kaling, the multi-talented actress, comedian, writer, and producer, has always captivated audiences with her talents. But there's also something else making headlines: Mindy Kaling's weight loss journey! The Office star has undergone a significant weight loss over a few years, arousing intrigue and admiration. The actress has attributed her transformation to a good diet, workout, and healthy choices.
This article delves deeper into Mindy Kaling's weight loss journey. We will uncover how Mindy shed off the extra pounds, what she eats, and her exercise routine. There are rumors that she resorted to Ozempic, a diabetes drug, to lose weight, so we will also look into that.
So, let's dive in and decode the Mindy Kaling weight loss journey. Surprises and inspiring insights await!
Mindy Kaling Weight Loss: A Concise History
Mindy Kaling's weight loss, which became evident in recent years, has sparked conversations and questions. She hit the spotlight for her body transformation in December 2022 when the actress posted her slim and trim figure donning a white strapless dress on Instagram. Kaling has always been vocal about her struggles with diets and losing weight and how it affected her life. In her 2011 memoir, Is Everyone Hanging Out Without Me? she wrote about trying to lose weight when a classmate said she would be really pretty if she lost weight.
Mindy admitted to doing a makeshift formula diet and losing around 30 pounds. She wrote,
'I would eat exactly half of what was put in front of me, and no dessert. Without exercise, I lost thirty pounds in about two months.'
Sharing the consequences of this rigorous diet, Kaling recalled that,
'I remember waking up in the morning and looking down at my fingers and seeing they had shrunk overnight. Suddenly, I was freezing all the time, like those skinny girls in movie theaters are always complaining about, and needed to sleep with an extra wool blanket. My face thinned out, and my belly went away.'
The No Strings Attached star also declared that she would be 'chubby for life,' mainly because 'she had no discipline' and 'no hobbies except dieting.'
Turns out it'd always been a push-and-pull between Mindy Kaling and weight loss. However, Mindy has never shied away from being open about her efforts to go on a diet, get in shape, and stay fit.
She even incorporated dieting into her The Office character, Kelly Kapoor. In one of the seasons, Kelly went for a cleanse diet consisting of only water infused with cayenne pepper, lemons, and maple syrup. When discussing the plot, Mindy said,
'I think diets are fun. I think it is an American pastime for a lot of women. I don't know. I think that Kelly thinks of dieting as a fun hobby to have.'
Mindy also admitted to following a much stricter food regime to lose after the birth of her daughter, Katherine, in 2017. She talked about eating only grilled salmon and sauteed spinach for three months.
However, later, she altered her approach to health and fitness and shed some extra pounds while getting healthy. In an interview with People in May 2022, Kaling said,
'I've tried really hard to let go of this idea of losing weight for vanity reasons and really trying to think of how I can be healthy.'
In May 2023, her collaboration with Andie Swim for swimwear re-sparked the audience's interest in Mindy Kaling's weight, height, and physique. The people were reminded of how far she has come in her fitness and wellbeing journey.
On 24 June 2023- her birthday, The Kaling International founder took to her Instagram to reflect on her life.
"My doctor told me that this year I was the healthiest I've been in years. That's a pretty damn good gift, right?" she said while talking about how she is happy right now."
Her journey is a reminder that small steps, consistency, and a healthy approach to life can lead to weight loss success.
Mindy Kaling Follows Strict Diet to Loss Weight
Mindy Kaling's approach towards diet has evolved over the years. She has finally found the key to healthy weight loss, from strict diets to portion control. The actress once admitted,
'If there was an award show or I was shooting something, I used to be the person that was like, I have to stop eating those foods, or six weeks beforehand, I'm only going to juice.'
If you want to lose belly fat overnight, these diets might work, but if you are forming a long-term healthy lifestyle, you can't rely on crash diets.
The same was the case with Mindy Kaling. The Office alum talked about the moderation in her diet with Today in May 2022,
'I'm never going to stop being a foodie. I'm never going to be someone who can just have spinach and salmon every day. I just am really for the first time in my life, trying moderation, and I love it.'
Mindy is known for embracing balanced eating, focusing on nutrient-rich foods, and portion control. She opted to eat less of everything instead of not eating anything.
'I eat what I like to eat. If I do any kind of restrictive diet, it never really works for me. I just eat less of it,' the actress told Entertainment Tonight.
Also Read:
Low Fructose Fruits
Soup and Salad Diet
The Mindy Kaling's Exercise Routine
Mindy is committed to incorporating regular workouts into her daily life. Instead of a dedicated two-hour workout every day, she tries to get it in whenever possible. The actress focuses on being regular with different easy exercises, like jogging, running, tai chi, or pilates.
'I just tell myself I have to do basically 20 miles a week of either hiking or running. And so that's been incredibly helpful to me. It's hard with two kids that I wake up really early and I fit it in. I basically live in workout clothes so I can get it in, get an extra mile in.'
Mindy's workout regimen has evolved from strict and rigorous to moderate and likable, like her diet. She admitted to thinking of working out as punishing and hateful but has changed her perception for the better now.
'I don't have to be like the expert at the thing to really enjoy it and to get a great workout,' she told People in May 2022.
Mindy has also talked about incorporating working out into her busy routine. She has made it a habit to walk between small windows of free time. So, she is active all the time instead of getting work out at a time or none at all.
The Ozempic Revelation: Mindy Kaling's Game Changer
The Ozempic controversy has been a hit for some time in Hollywood, and Mindy Kaling is the latest celebrity to face it.
Ozempic is the brand name of Semaglutide, a drug used for treating type 2 diabetes. In 2021, the FDA also approved Semaglutide (Wegovy) as an anti-obesity drug due to its appetite-suppressant side effect. It is rumored to be used by many Hollywood celebrities to lose weight.
The rumor about Mindy Kaling's weight and Ozempic started when she appeared on the red carpet of Oscars 2023, looking slimmer than ever. The host of the night, Jimmy Kimmel, also made a joke about A-listers in the room using Ozempic to look slim and smart.
While the joke was not directed at her only, Twitter erupted into speculations and jokes about Mindy Kaling's weight loss lies. The Sex Life of College Girls writer has not responded to the rumors yet.
So, there is no confirmation whether the actress uses Ozempic as a weight loss tool or not. However, in the past, she has always associated her weight loss journey with portion control, workouts, and staying active.
Does Losing Weight Defines Body Positivity?
Mindy Kaling's weight loss has garnered admiration and served as an encouragement to stay fit and healthy. On the other hand, the public often criticizes her for it as they think they lost her as a body-positivity role model.
While talking about the discourse about her weight to Allure, Mindy said,
'It's not super exciting for me to talk about my body and how it's analyzed. I think I'm just not going to get into it because it takes over the conversation, unfortunately, and people take it so personally.'
We must not forget that it's one's own decision whether they want to lose weight or not. The key is to remain fit and healthy, and not of particular pounds. Also, the societal standards of beauty and smartness are not universal. So you do you, as long as you are healthy and content!
Last Thoughts!
Mindy Kaling's weight loss journey is an inspiration for those seeking a healthier lifestyle. Through her journey, she has highlighted the importance of self-acceptance and gradual process. Instead of extreme restrictions, she has gone through the route of sustainable choices.
Eating healthy, portion control, staying hydrated, and an active lifestyle- Mindy has followed these methods to lose weight and get healthy. However, each individual's journey is unique, and the path to well-being is paved with determination and self-love.