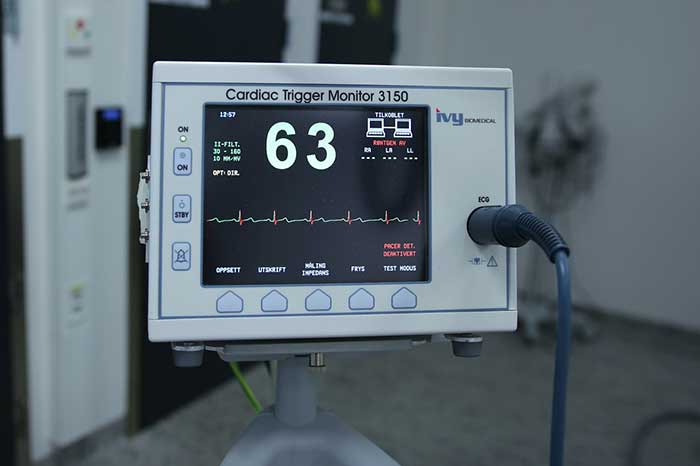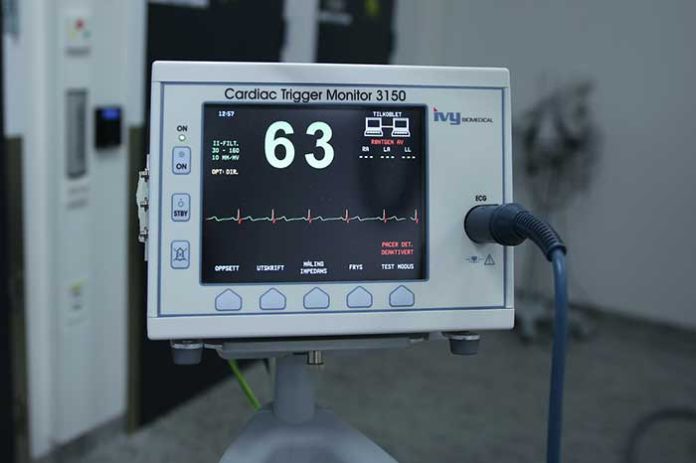 Medical alert systems basically include a base station and-or wearable devices with a call button that the wearer should press in case of an emergency like chest pain or a fall. There are countless medical systems available these days. However, the best medical alert system is the one that hires professional staff on duty 24/7 to help individuals suffering from a health condition.
Today, we will review the best medical alert systems based on their features, costs and services, enabling you to pick the one that suits your requirements the most.
Why Use Medical Alert Systems
According to a study conducted by the ACS there were 46.2 million people aged 65 and above in the US and about 28% of community-dwelling older adults live alone. Therefore, the need for medical alert system is greater than ever before.
So we went deep and evaluated the overall quality of systems, ease of use, cost, device range, contract length, water resistance, GPS tracking, answer time, fall detection, call center reliability and many other aspects related to each MAS, so that you or your loved ones can have the best possible help when you need it.
1. Medical Guardian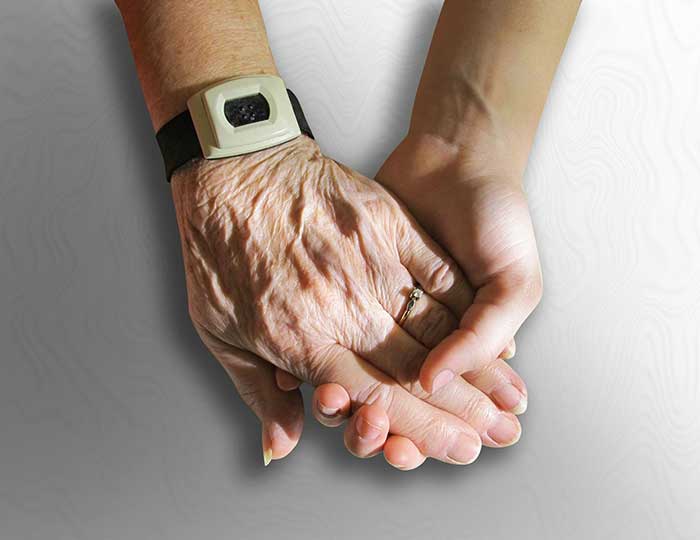 In Home Medical Alert Systems
Medical Guardian
Medical Guardian is our first pick for the best medical alert systems as it provides customers with different medical alert devices, and the base plan starts with the classic guardian. This most affordable in-home system includes one waterproof neck pendant or wristband with a range of 1300 feet. The landline-only system starts at $29.95 per month, and the fall detection costs an extra $10.
Home Guardian
The next in-home system in their portfolio is the Home Guardian, offering the least 600 feet range and is available with the same neck and wrist pendant choices as we get in the Classic Guardian. The cellular system starts at $34.95 per month (and a one-time equipment fee of $99.95) and is for at-home use only.
Family Guardian
The final in-home medical alert system, named Family Guardian, costs at least $79.95 a month but comes with many add-ons like motion sensors, a door sensor, and permission to use a family and caregiver app. The standard station works through a cellular connection, and the help buttons are waterproof. Neck and wrist pendants are part of the deal.
On The Go Medical Alert Systems
Older adults seeking medical attention outside their homes can opt for an on-the-go device. The company offers three plans, here again, namely Mobile Guardian, Active Guardian, and Freedom Guardian.
Mobile Guardian
Starting at $39.95 per month, Mobile Guardian comes with a mobile device that employs GPS signals to connect the subscriber to the emergency services. The other two packages can also use WiFi signals. You cannot get the fall detection service but can benefit from the waterproof wearable pendant.
Active Guardian
The Active Guardian offers a small, water-resistant device with a two-way speaker and a help button. You can carry it in your pocket or purse or wear it around the neck. Unlike Mobile Guardian, the wearable pendant is not part of the deal because it is an all-one device. The pricing starts at $49.95, with fall detection costing $10 a month.
Read Also: A Guide To Developing Good Family Communication And Interaction
Freedom Guardian
The Freedom Guardian comes with a smartwatch-style device offering voice-to-text messaging, customizable alarms, and weather forecasts. You can call for assistance by holding down a side button for three seconds. It is not waterproof, but it comes with a companion app permitting your beloveds to observe and track your daily chores.
| Pros | Cons |
| --- | --- |
| Free lockbox with a yearly payment | Mobile systems are pricier than the comparable plans accessible by rivals |
| One month free on annual payment | There are many optional features like a voice-activated wall button and car charger.however, additional charges can considerably bump the monthly bill. |
| No extra device charges for most | You could only benefit from the service within the cellular coverage |
| The observation center is TMA Five Diamond approved | Car chargers are not a part of the deal anymore |
| No-cost neck pendants and wristbands come with a plan | |
| The cellular plan involved with the individual emergency alert system | |
Here's a complete list of Product Lineup and Pricing
Product Name
Prices starting at
Connection Type
Designed for
Fall detection
Classic Guardian
$29.95 per month
Landline
At-home use
$10 per month
Home 2.0
$34.95 per month (one-time equipment fee of $99.95)
Cellular (AT&T)
At-home use
$10 per month
Mini Guardian
$39.95 per month (one-time equipment fee of $124.95)
Cellular (Verizon)
Discrete on-the-go use
(all-in-one system)
$10 per month
Active Guardian
$44.95 per month
Cellular (Verizon)
On-the-go use
(all-in-one system)
$10 per month
Mobile 2.0
$39.95 per month (one-time equipment fee of $124.95)
Cellular (AT&T)
On-the-go use
$10 per month
Freedom 2.0
$49.95 per month (one-time equipment fee of $174.95)
Cellular (AT&T)
On-the-go smartwatch
with family alerts
Not available
2. Bay Alarm Medical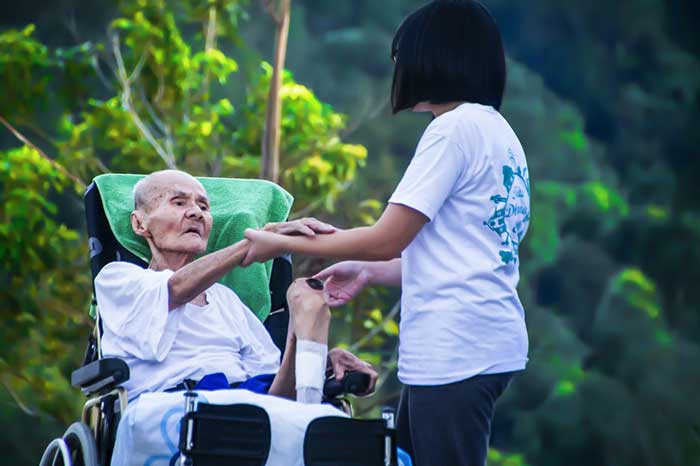 The Bay Alarm Medical is our second top medical alert system for its quality customer services, reliability, response time, and affordability.
You can pick from three different kinds of plans to suit your needs.
In-Home
On-the-Go
Bundle plans comprising both in-home and outdoor protection
The four device options include:
In-Home: Starting at $21.5, this system can connect with either landline or cellular data, but the latter would require a $10 monthly fee. The standard model comes with an 800-foot range and 32 hours of battery backup. The system includes a helpful wearable device that is water-resistant. You can wear it around your neck or the wrist.
On the go:The package offers you a single mobile device, wearable around the neck, which is waterproof and works on a 4G-LTE cellular network lasting for 72 hours. The plan starts at $24.95 a month, and you have to pay $79.99 for the device. Fall detection comes with an extra $10 a month.
On the Road: The only medical alert device available for cars, you can plug it into a cigarette lighter and get help with the push of a button. The company has designed it to send an automatic help signal in the event of a collision. While the system comes with a $30 per month subscription but you can add this service to another plan for just $20.
SOS Smartwatch: It is a newly introduced smartwatch-style device with an SOS button that will alert the emergency response center in case of a mishap. Besides, the plan includes a step tracker along with a built-in two-way speaker, and a vivid touchscreen.
| Pros | Cons |
| --- | --- |
| Observation service is accessible in 170 languages | Fewer accessories than what other firms offer |
| On the Road gives superb coverage for elderlies who drive | Most packages encompass standard coverage, so extra features add to the price |
| You can switch or cancel a service at any time | |
The Product Lineup and Pricing
| Product Name | Prices Starting at | Connection type | Designed For | Fall Detection |
| --- | --- | --- | --- | --- |
| In-Home Medical Alert | $21.95 per month | Landline or Cellular (AT&T) | In-home use | $10 per month |
| GPS Help Button | $29.95 per month (one-time $99 equipment fee) | Cellular (AT&T) | On-the-go use | $10 per month |
| SOS Smartwatch | $29.95 per month (one-time $179 equipment fee) | Cellular (AT&T) | Active, on-the-go users | N/A |