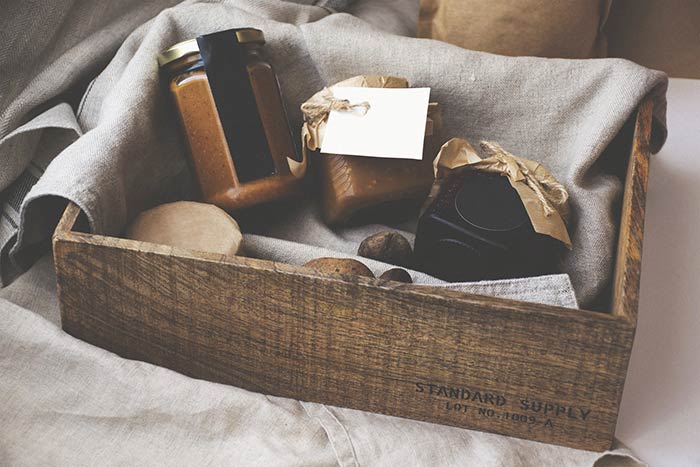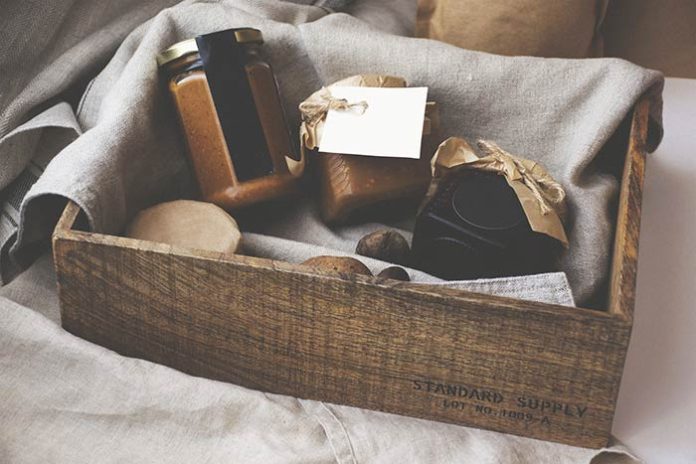 Even in the age of Amazon, I still find it delightfully exciting and giddyingly novel to receive things in the post. Sure, I am less thrilled when those spam letters and "final reminders" fall through my door but whenever I receive an unexpected gift, or even an item I ordered online, then my inner consumer jumps for joy like a kid on christmas morning (call it a guilty pleasure of living in a consumer-capitalist society if you will). The growing phenomena of 'Subscription boxes' offers the unique opportunity to treat yourself to a semi-unexpected gift and get something delightful sent right to your door on a routine basis. These days, there are subscription boxes available for a weekly food subscription, wine clubs and even monthly tie boxes (personally I haven't worn a tie since school but whatever does it for you!)
What Is A Subscription Box?
Before we start unpacking this, let's quickly run over what is even meant by a subscription box. The concept is simple, you sign up for a subscription box related to your interests (be it vinyl records, spices, whatever!) and at regular intervals (usually either weekly or monthly) you get a carefully curated selection box of your subscription item sent to your house.
The attraction of subscription boxes is that they allow you a regular little treat, and you get to try something a little bit different or unexpected. For example it was only by joining a Beer Subscription Club that I discovered that "Mango Milkshake Pale Ale" is a thing, and furthermore that it is a truly wonderful thing. All items in subscription boxes are hand picked by experts and tastemakers and therefore the highest quality is generally assured.
The 10 Best Subscription Boxes to Buy
Keep on reading to take a look at the top 10 subscription boxes in the entire box-o-sphere!
Meal Kits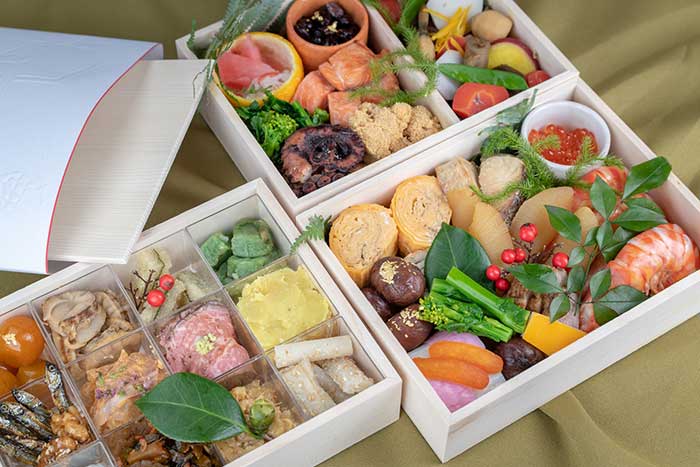 Meal kits or food subscriptions are by far the most common subscription box type. Whilst they may well be the least exciting, they are without a doubt by far the most practical, useful and probably best weekly subscription boxes out there.
With a food subscription you get a box of fresh ingredients delivered to your door along with recipes to turn them into delicious meals. Meal subscriptions generally offer healthy, nutritious food and are ideal for busy professionals and working families. Meal kit subscriptions generally operate on a weekly delivery basis. You can usually choose between 2 – 7 meals per week with portion sizes ranging from 1 person to whole families.
Read Also: Healthy Habits for Kids – A Definitive Guide for Parents!
Beer
Once upon a time, the beer industry was pretty much dominated by big brewers like Miller or Budwesier who churned out sugary, flavourless, fizzy-til-its-flat, hop-scented water by the gallon load.
Thankfully those days are gone and the craft beer brewing scene has been in full renaissance for a good decade now. In fact, there is now so much good beer coming out from all over the world that it can be intimidating knowing exactly what to drink! A beer subscription gives you the chance to receive 8 – 12 cans or bottles of proper beer from around the world sent straight to your door (but sadly not to your fridge). Each box is unique and contains an enticing selection mixing it up from one month to the next with German Pilsners, Belgian Brown biers or Serbian hop ales.
Most of the beers featured tend to be on the strong side so a monthly sub is more than enough. For me this is one of the very best monthly subscription boxes.
Perfume
Smell is a very powerful and often under-rated sense. Dog's can apparently recognise their friends or enemies by the smell of their urine trail, and some behavioral scientists even argue that humans choose their mates based on scent (though personally my mating decisions have largely been made on a basis of 'last person standing' at closing time).
With a perfume sub, you get the chance to find a fresh fragrance for yourself each month. A perfume subscription generally consists of 5 – 6 small sample size bottles of perfumes or colognes from around the world. A good perfume selection will mix well known fashion houses with less known ones. It's a great way to try a range of scents and certainly beats smelling every single bottle in duty free whilst waiting for your flight – which is how I usually find a fragrance.
Cheese
Speaking of smelly things, after spending a good bit of time in France I developed a bit of a cheese problem. I say problem because when I returned home to the UK I couldn't get any of the good stuff (even pre Brexit) and went through full withdrawals.
So imagine my delight at learning that there are now monthly cheese hamper subscriptions in which fans de le fromage get a taster selection sent to them?! The range is extensive and varied and a few examples are Romanian sheep cheese and avocado tinged pilton. Just make sure you are home to receive this one as you don't really want it sat outside on a sunny day. The best subscription boxes will also come with a cheese board and cheese knife.
Jewelry
So far all of the subscription boxes on this list have been made of consumables but we are certainly bucking the trend with this one – afterall, gold never rusts and diamonds are forever!
A jewelry subscription box is perfect for those who love jewellery and can't quite get enough of it. Jewelry is a very personal thing and so outsourcing your choices to an internet service may seem a bit odd but rest assured that subscriptions can be tailored to your tastes, style and of course your budget. Whether you are into the classic style, statement pieces or ethnic jewelry there is a subscription box for you.
Books
Whilst the kindle has been on sale well over a decade now, the good old fashioned paperback book just refuses to die. You have probably heard of book clubs before but this is a slight variation on the theme. Each month you get a selection of books (from as little as one) mailed to you based roughly on your tastes, but also leaving room for a curator's recommendations and the odd wild card.
I love reading but struggle to find good books and am always reliant on recommendations. If you're the same, then a book subscription is the way to go.
Tea
Like any other Brit, I know all too well that 99% of all problems can be solved with a cup of tea. However, also like most other Brits my tea consumption used to be limited to the pretty average supermarket stuff, but alas, no more!
A monthly tea box subscription allows connoisseurs of the leaf to experience a variety of blends from around the world and across the entire tea flavour spectrum. Some teas come in bags and others in loose lead form to be blended in a proper old fashioned pot (probably not included). The teas are all hand picked by mixologists and will change the way you do afternoon tea forever.
Plants
House plants are not just decorative. Whilst they can, literally, bring a little bit of life into an austere room, plants are also reported to boost mood and improve mental performance!
Most plant subscriptions offer a range of monthly, bi-monthly or half annual options and include one carefully cultivated, healthy, premium quality house plant per box. The plans are delicately packed and delivery is handled with care so you don't need to worry about it getting damaged in transit. Pots are usually not included and pet friendly "non-toxic" options are available.
Incense
And finally, a little something else to brighten up your living space. Once upon a time incense was largely reserved for religious ceremonies and hippies but in 2021, even the squarest of squares are coming round to the magic of the little burning tinder sticks.
A little burning incense can really change the ambience and mood of a room. There are incense blends to mask bad smells, to encourage creativity or even to get the love juices flowing. Whilst you can just pop down to your nearest 'magic crystal and fairy shop' to fill a basket, an incense subscription gives you direct easy access to the widest array and best quality stuff in the world. Most subscription boxes also come with a little burning tray to get you started.