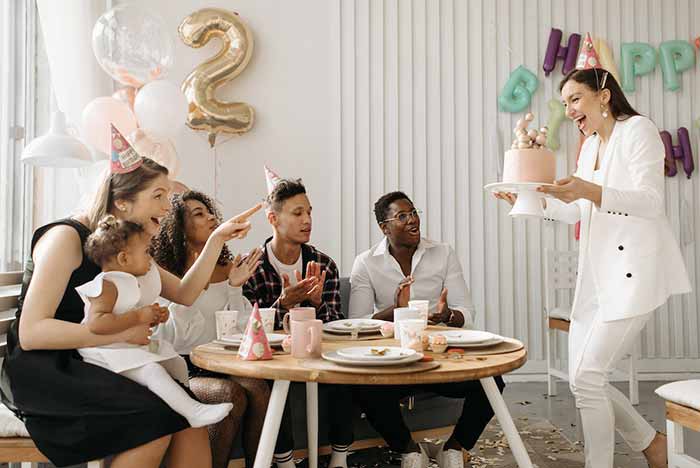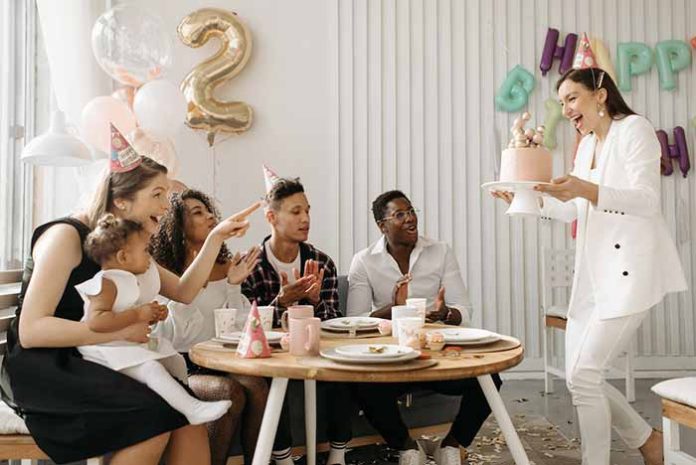 According to the population clock, 0.67% of males and 0.64% of females out of the entire US population, will celebrate their 21 birthday in the coming year. Whether you're about to turn 21 soon or have a child approaching this memorable age, you'll likely want to start thinking ASAP about a party to celebrate the occasion.
Top 6 Ideas for an Epic 21st Birthday Party
There can be a lot of pressure on making this event special because it's one of the milestone birthdays, so it pays to choose the style and location of the party with care. You might consider one of the following party ideas to get you started.
1. Set Up a Surprise Party
You may want to set up a surprise party for the person celebrating their 21st birthday. While they're obviously going to be aware that they have a big occasion coming up and it may be tricky to surprise them, this is more feasible if you plan the party for a time before the day of their birth, when they may not be expecting it. If the birthday girl or boy hasn't seen some friends or family members for a long time due to distance, you might also look at bringing these people in for the event as an added surprise.
2. Arrange a Girls' or Boys' Trip Away
Many 21-year-olds are keen to have a getaway to celebrate their special birthday. One fun option is to plan a girls-only or boys-only trip away, which involves having all your loved one's friends and family members of the same sex together on a trip. Think about a destination that the birthday person has talked about wanting to go to, and consider planning a long weekend trip away or even a week if you have more funds to pay for this or feel that guests would be happy to pay their own way.
3. Go All Out with a Lavish Venue with All the Extras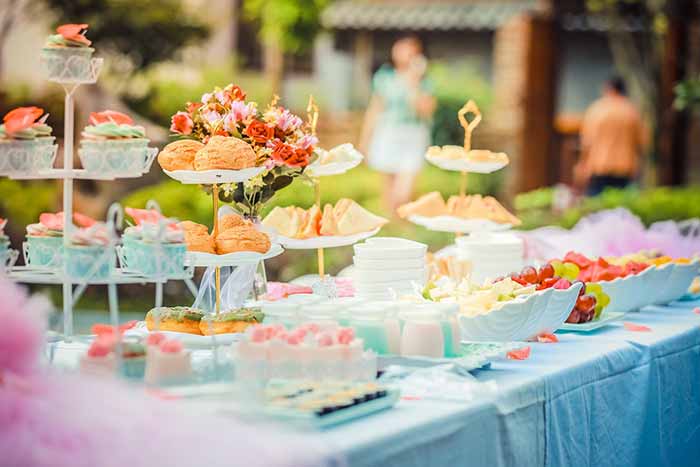 You might prefer to go down a more traditional route. If so, you could hire not just a standard private room at a restaurant or a basic hall nearby but go all out with a lavish venue that comes with all the extras. For instance, you might hire a room at a five-star hotel, book a private space at a major library or museum, pick a winery or brewery space, or something else.
Many of these places enable you to pick out multiple dishes to be served for the lunch or dinner and have their own decorations and, in many cases, entertainment, too, such as DJs or bands they work with. Plus, if you want to really wow the person celebrating their birthday and all the guests, you could arrange for a fireworks display with roman candles, rockets, fountains, and more.
4. Have a Costume Party
Another fun option is to have a costume party where everyone gets dressed up in a silly, outrageous, or clever outfit. Choose a theme for the event and mention this on the invitations with helpful hints or ideas of potential people or characters to dress up as. Costume parties are good because they give everyone some conversation starters to break the ice and make for memorable photographs, too.
You can choose themes such as the year of the birthday guy or gal's birth or their favorite TV show, movie, or book characters. Other options include musical or sporting themes or those based around a color or season, among many other things.]
5. Host a Tarot, Palm, or Tea Reading Event
You might like to go down more of a unique path and get guests involved in tarot, palm, or tea readings during the 21 birthday party. Consider setting up the venue with a psychic, circus, or crystal theme and hand out customized gemstones during the event. You may want to have everyone write down some intentions for the year ahead, too. Moreover, you can even have a séance, do some numerology calculations, or read astrology data, among other things.
6. Hire a Private Chef
If the 21-year-old is a big foodie and loves going out to new restaurants, buying celebrity cookbooks, and testing new recipes, a suitable idea for their birthday party may be to hire a private chef. You might be able to bring in a well-known chef or one that cooks at their favorite venue, or you might hire someone in the local area with excellent testimonials. You can also select a cook who can make all the birthday guy or girl's preferred items or someone who specializes in certain cuisine types, such as Mexican, sushi, Indian or Thai food.
Conclusion
Other 21st birthday party ideas include renting a party bus, setting up a spa day, hosting a paint-and-sip party, heading to an escape room, or hiring a boat. You might also throw a pool party, or get the person you're celebrating to create a bucket list and then help them check some things off it on the day.
As you can see, there are options galore for a fantastic party, with ideas to suit every taste and budget. Don't wait too long to pick one, though, as you need to allow plenty of time to plan the event.
Also Read: Brideal Shower Ideas