Real estate property is one of the most lucrative investment assets in the world. A lot of countries around the world witnessed a recession due to the global pandemic of Covid-19. However, recent studies suggest that average house prices have increased 32.6% post pandemic. This is now an excellent earning opportunity for real estate investors.
The business of real estate is perhaps one of the oldest in history. People who have spent their entire lives in this line of work have developed their own niches and specialties that allow them to stay ahead of the market. For amateur investors, real estate agents who are just starting out, we have listed a few overlooked corners of real estate property that will surely help you in broadening your horizons.
Hand-Picked Content: Want to Earn More? Check Out These Amazing Passive Income Ideas
6 Less Known Tactics of Real Estate Property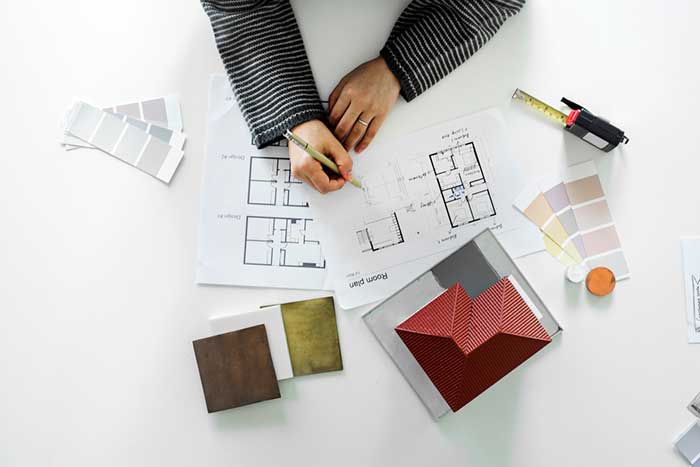 The US housing market lost its position as the most attractive investment option for investors during the pandemic. But it has resumed its place at the top with a vengeance as post pandemic recovery has propelled the housing market to a never-before heights of 33.6 Trillion dollars. To put things in perspective this value is larger than the combined GDP of both China and USA.
This rise in real estate properties has also stoked worries and many have begun speculating if the US real estate bubble is about to burst just like it did in 2008. This is not the case at all this time as regulators are far more prepared this time then they were before and the interest rates are at their historic low allowing the consumers to easily meet their obligations.
So, now are you wondering how to cut out your slice of pie from this lucrative market? Here are 6 tactics of real estate property that will help you increase your earnings.
1. Real Estate Investment Trusts (REITs):
Not a lot of people are familiar with the concept of the real estate investment trust. They are practical platforms and organizations where you can put your money in real estate properties. It is more like a group of investors joining together and funding properties. If you are buying a property to give on rent, then the monthly rent is divided between investors. Or if you are selling a place then the same rule goes for the overall profit.
Different REIT platforms let you start with minimal funding as well. Even if you are a beginner and just got a knack for real estate property. You can even start with your limited capital to invest in real-time. The investors together can make a more professional decision about the properties than you working alone. There are some good options and you can get yourself a steady income.
3. Rent Out Your Real Estate Property
Residential rentals can be your easy way to make real money in real estate. You can simply just buy a property and rent it to consumers and then generate revenue on monthly basis. Due to the low-interest rates, you can pay your mortgage with your rent and have an asset even in these tough times. Moreover, you have the chance to buy vacation rentals. We all know that how travel is saving the economy for the past few years. Even some of the hidden places that we didn't even know about are generating revenue through travelers.
But it is important to search before you buy and rent out the property. It is for both residential and commercial cases like renting an office or a retail space. You should choose tenants that can pay the rent on time so give proper time before you rent it. Here, location is quite a significant factor that increases the rental value and overall value of your real estate property. Make sure to rent it out to a long-term tenant to avoid stress.
4. Refinance Your Mortgage
You do not have to reach out to other investment opportunities when you can refinance your mortgage. You can get a loan at the lowest interest rate and choose the option to pay less mortgage payment. While you think that this plan is going to take more time, but a lot of investors are looking for money. Through refinancing your mortgage, you can pay the monthly payment easily and use a loan for paying other loans. Or you can redecorate your property before rent. It will increase the rental value of your property and attract more consumers.
You can also get a house or building inspection done to ensure everything is perfect. It helps you get an idea of the problems and you can timely sort them out to sell your property for a good profits.
5. Invest in Flip Houses
Flip house is a term that not everyone knows. It is a special investment in real estate where an investor buys the property, fixes it and then sells at a good profit. Investors are always looking out for such properties to re-sell them at a good margin. Now, this may look easy but it takes a lot of effort as you have to do everything on your own. There is a lot of damage to be fixed in these properties and hence, all the responsibility is on you.
Moreover, you should have a real sense of the local market and the residential areas. Giving a makeover to the property will help you to attract buyers and you can easily sell them out. The best thing is that the quality of your work will help you sell it fast. There can be some investors or a family that might buy it before you complete the renovation.
Now, purchasing flip houses seem like a great idea but there are some factors to consider. You need to make sure that you have a broad budget, ready for all the fixing and renovation charges and time. Time here is one of the biggest factors because if you don't have the time you might not be giving much effort into it. You cannot leave the work on people you hired for help. So, make sure you commit to this real estate tactic before you start investing.
6. Use Mutual Funds or EFTS to Invest in Real Estate Property
A lot of people invest in mutual or exchange-traded funds in their life. You can invest or use those in real estate. These funds associate with custom home builders, property developers, real estate top firms, and mortgage lenders. It will become much easier for you to invest in a real estate property through this funding. Both these types of funds provide a high level of liquidity. And with the right knowledge, you can use them for vacations, real estate, and even for your expensive medical bills.
7. Pocket Listing
The pocket listing also goes by the name of the off-market listing. It is an exclusive real estate listing that is not for the public. It is of course in the database that real estate agents can see and manage but not the public. You will not find such properties on MLS as it goes through the procedure of private listing. Private listing is a great tactic in the world of real estate where you only promote the property to potential buyers. Real estate agents also promote them through word-of-mouth or their high connections. They do this by liming the information about the property more like keeping it a secret.
Another fun fact about the pocket listing is that the real estate agent here gets full commission Unlike the traditional way where there is an agreement involving brokers and agents, the pocket listing does not require any type of agreement.
Benefits of Pocket Listing
You have more privacy as you are entitled to sell the place on your terms. Keeping a low profile on the property means that you can connect to high-profile buyers. Like a politician or celebrity won't buy a property that anyone can easily buy. They like to keep their home information private and you can sell your hot property there.
You can put the images online of the property with it's address so you only get genuine offers. Did you know that 9 out of 10 home buyers rely on the internet as their primary research source? You do not have to deal with onlookers and focus all your attention on people who want to buy your real estate property.
Real estate properties that you find on MLS for a long time can cause concerns for potential buyers. They might think that there is something wrong with the house or building and can leave it.
Furthermore, you have the chance to test the market in your way. You can see if there is a chance of getting more interest in your property. Maybe some people can leave offers that are more than your expectations. It is a great tactic to fill your pockets fast with real estate property.
Common Ways to Sell Your Property and Generate Revenue
You can quickly sell your property at a good margin by selling it to an investor, developer, or auction.
Hire yourself an agent that can do all the legal and marketing work for you.
Before you start listing your property, make a rough timeline at when you will reduce your price a little. A lot of properties stay on listing for a long time and if you don't want that then set a timeline.
If you want to fill your pockets then you have to sometimes put sweet incentives in front of the potential buyers. You can add the appliances, maybe some furniture, or anything that might interest the buyer.
Do all the repairs before putting out the property for sale. A lot of buyers and investors do inspections before they purchase any sort of prosperity either residential or commercial. Make sure you are putting out a good impression that will upgrade the value of your real estate property.
A lot of people when selling their homes or offices hire stagers. It is a common tactic in the world of real estate to show the buyers how the place will look. The best part is that a lot of potential buyers show interest when they see a furnished place. The job of the stager is to decorate every room with creativity so the buyers can feel welcome.
Final Word
Buying, managing, and selling your real estate property is not easy. This is why people, real estate agents, or brokers want to know the tactics that can multiply their efforts. Above are 6 lesser-known ways that will bring value to your home and allow you to earn fast. You can choose any of them according to the benefit you seek. But, make sure that your long-term investments can reap good profits.
Also, if you are selling your home then make sure you have a good real estate agent. 90% of people use a real estate agent to sell their homes. Moreover, online pictures of your property speak louder than the marketing skills of your agent. Also, there are many open house ideas for realtors which can also help them find potential buyers. So, make sure you follow every tactic above to ensure you are getting a good value for your property.