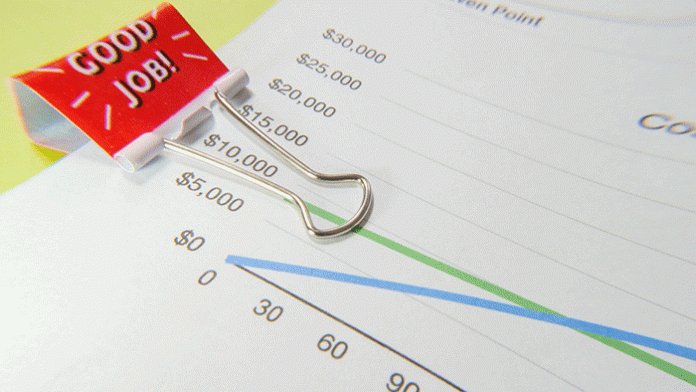 In these tough economic times, not many people have enough money to pay from their pocket to buy a property. Whenever someone needs to purchase a house or space for an office or business, he or she usually needs a financial loan. It is when they require the help of a mortgage loan officer. The loan officer is the main person that makes it possible for borrowers to secure a loan. If you want to create profits for financial firms and aid borrowers to secure the money they need, this job is suitable for you. Today, we will discuss everything about this job; loan officer salary, their schedule, education, and the demand for their services.
What is a Mortgage Loan Officer?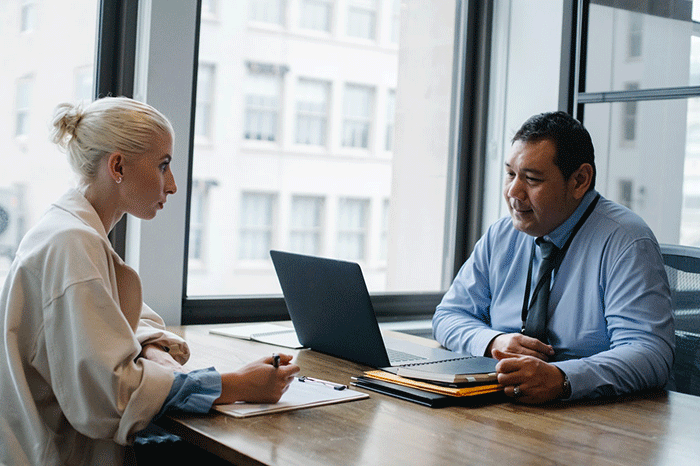 Before we talk about mortgage loan officer salary, you should know about this job. It requires you to assist people in search of loans to buy real estate. You would be required to analyze the borrower's line of credit and find out how much money they can borrow. In other words, you will be the one the borrowers will consult first before submitting their loan application.
What Skill do you require to become a Mortgage/Bank Loan Officer?
A proficient bank loan officer has the following skills in his/her arsenal. Excellent understanding of:
Reverse Mortgages
Commercial Lending
Retail Mortgage
Mortgage Sales
Mortgage Banking Experience
With the required skills, a mortgage loan officer can advance to become a Loan Officer, a Mortgage Loan Processor, or a Compliance Officer. It is worth noting that only the Loan Officer can progress to achieve a Senior Loan Officer or a Bank Manager position.
How To Become A Mortgage Loan Officer?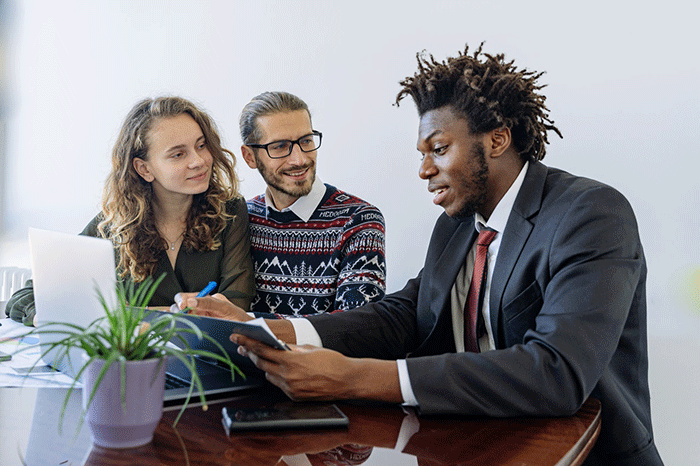 A mortgage loan officer's job comes with some advantages, but you can only survive in this industry if you are willing to go the extra mile and have the dedication to help people out in dire need of money. To apply for this job, you should have an undergraduate degree plus a license.
Education Requirements
As a bank loan officer, you should be equipped to review the finance and credit of prospective borrowers. For this, you ought to get a Bachelor's Degree in Business or Finance. Here you will study accounting to get a good understanding of finance. If the subject sounds daunting to you, don't worry there are a lot of services nowadays that provide outsource accounting services at a reasonable price so you don't have to burry your head in number crunching.
That said, you do not necessarily require a bachelor's degree to get a mortgage loan officer job. Some financial institutions may also employ those with some practical banking, customer service, or sales experience.
Licensure and Certification
Regardless you have a bachelor's degree or hands-on banking experience, you should have a Mortgage Loan Originator (MLO) license to apply for the job. For this purpose, you should finish 20 hours of pre-licensure training and pass the Nationwide Multistate Licensing System & Registry (NMLS) exam.
Furthermore, you ought to present a background and credit check, as well as renew your MLO license annually, according to the licensure requisites in your state.
For better prospects in this field, it is wise to get a Mortgage Loan Officer Certification. You may find various postsecondary schools and banking organizations, like the American Bankers Association and the Mortgage Bankers Association, suggesting courses, training curriculums, and certifications.
How Long Does It Take to Become a Loan Officer?
It rests on your educational background and skills. If you are a novice with no degree or experience, you will need to register for a bachelor's degree that takes around four years. In case you do not want to enroll in a bachelor's program, you have to have two to four years of experience in a financial organization. Additionally, you must possess good skills, knowledge, and strong relationships in the industry.
With a degree completed or experience gained, you still have to wait for many weeks or months to obtain your license. How much time it will take to receive your license would hinge on the NMLS exam and its score. You must have a score of 75% or more. If you fail, you will have to wait for 30 days to reappear. Three successive attempts to this exam with a score less than 75% put you in a grave situation. You have to wait 180 days after that to repeat the exam.
While on the mortgage subject, if you have interest in becoming a mortgage broker, check this guide
What is Salary Range for Mortgage Loan Officers?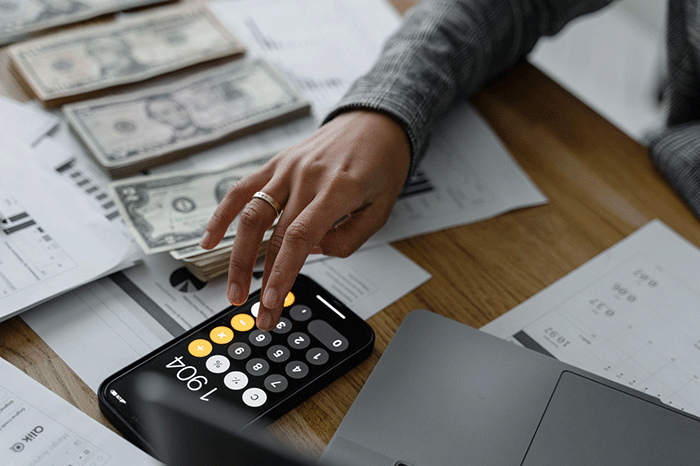 While the majority of mortgage loan officers take commission-based jobs, others secure both the salaries plus commission. Commission-based jobs may seem discouraging.
But fret not, research shows, the average mortgage loan officer salary is $66,325 per year. The least they earn is $42,488, while the most-experienced senior loan officer salary stands at around $89,000. The mortgage loan officer assistant salary always depends on the fee-based cases he or she closes. The higher loan applications a commercial loan officer processes, the more are their chances to get a better job.
What is Loan Officer Salary in Different Parts of The U.S.?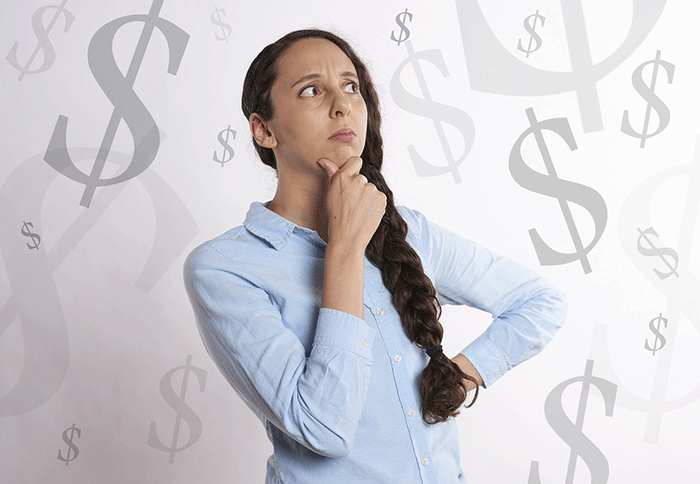 The average salary of a mortgage loan officer is different in different states of America. Of course, the wages also depend on experience; for instance, a junior loan officer's salary will be less than that of a senior.
Analyzing by states, a mortgage loan officer in Chicago, Illinois makes an average of 1.2% extra than the country's average. The least they earn is in Phoenix, Arizona (31.2% less), Charlotte, North Carolina (27.1% less), and Los Angeles, California (15.0% less).
To make it clearer to you, let' compare the estimated salary of a mortgage loan officer in different U.S. states.
States
California
Phoenix
Los Angeles
Charlotte
Chicago
Houston
Philadelphia
Dallas
San Diego
New
York City
low
$44284
$43,858
$49,475
$46,315
$45,257
$46,749
$47,243
$43,040
$43,412
$53,171
Medium
$72,570
$67,291
$71,963
$69,135
$70,390
$75,059
$73,791
$69,386
$70,860
$78,036
High
$96,315
$87,867
$93,194
$90,295
$86,261
$93,585
$88,380
$88,380
$92,197
$92,835
Top Employers Recruiting Loan Officers in the U.S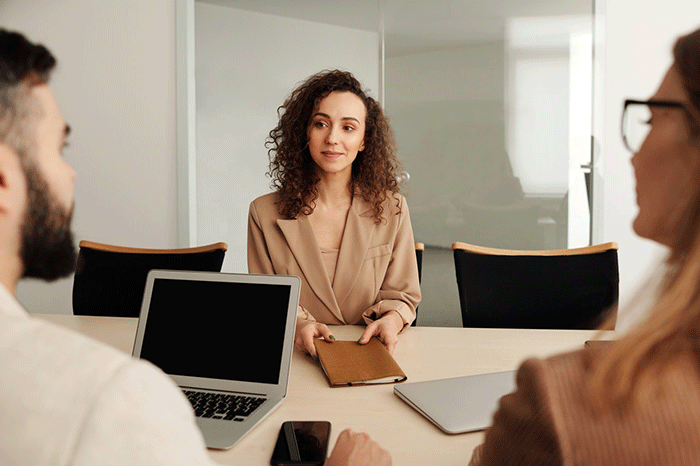 For a high loan officer salary, you should look to apply to top firms in America. The top employers include Navy Federal Credit Union, The PNC Financial Services Group, Inc., and Bank of America Corp. (BOFA). The bank of America mortgage loan officer salary estimates at around $55,000.
The Navy Federal Credit Union and Regions Bank offer good salaries with an average pay of around $51,456 and $40,000, respectively. The lowest you get is from Quicken Loans that just pays you $27,500. BB&T Corp. and Wells Fargo Home Mortgage aren't good in terms of pay, offering you $30,321 and $32,000, respectively.
FAQs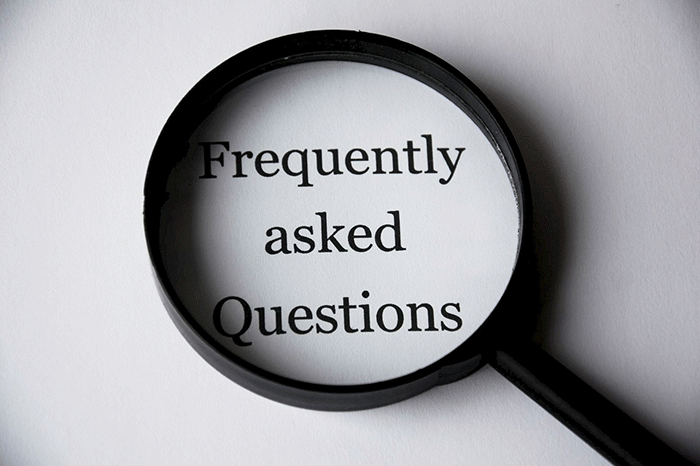 1. What is the job growth for a mortgage loan officer?
The Bureau of Labor Statistics predicts an above-average job development ratio of 8% between 2018 and 2028 for mortgage loan officers. It is quicker than the average 5% development ratio for all professions. What it means is simple; a mortgage loan officer can enjoy more durable job security and various career openings than other occupations.
2. How can I know if my employer pays me justly as a mortgage loan officer?
If you do not know the salary range of a mortgage loan officer, you can check our comparison table above or use any authentic salary calculator, such as the ones from Indeed, Monster, etc. They tell you the minimum, median and highest salary according to your location and knowledge of the job.
3. How long I have to wait to become a mortgage loan officer?
The time it takes to secure a mortgage loan officer position depends on the preferences of the rank you are applying to. Several companies hire applicants with a high school diploma or GED, in addition to knowledge of the financial industry, like a bank teller or customer service representative. Others favor applicants having a bachelor's degree.
4. What proficiencies do you require to be a mortgage loan officer?
To become a productive loan officer, you need to range of hard and soft skills. These include a good level of reading comprehension, writing, speaking, active listening, critical thinking, marketing automation, fair housing regulations, underwriting, loan processing, and mathematical skills.
5. What's the difference between a loan officer and an underwriter?
A mortgage loan officer interacts with its clients directly and assists them in finding the best loan product available. The officer gathers all the details and prepares the loan application. This application then reaches the underwriter who examines the eligibility of the applicant for the loan.
6. What development openings exist for mortgage loan officers?
A mortgage loan officer may progress in this field in two ways. He/she can pursue openings at bigger companies where they perform extra duties. Other officers like to evolve by chasing openings for supervisors and managers who manage other mortgage loan officials and staff.
7 What are the top five states with the most mortgage loan officer jobs?
The top five states include:
California
Texas
Florida
North Carolina
New York
The top five U.S. metropolitans with the most mortgage loan officer positions include:
Los Angeles
New York City
Chicago
Dallas
Phoenix