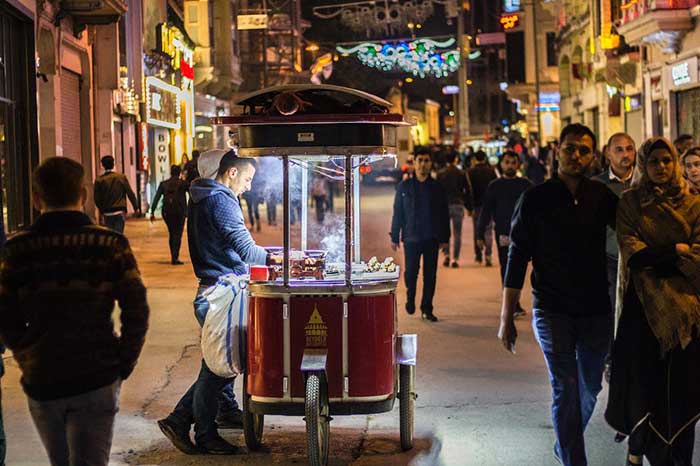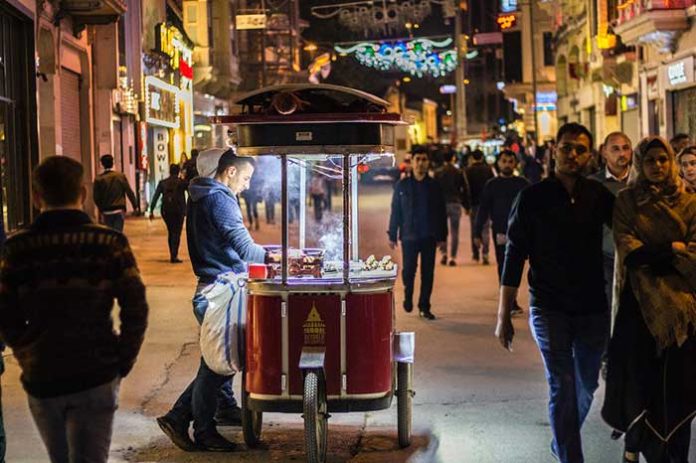 Since the pandemic, people are choosing to leave their nine-to-five jobs in search of greater business opportunities. One of the fastest-growing industries for those seeking to be their own boss is a food vendor cart, which offers unmatched freedom and flexibility. While many are choosing this exciting career, they're doing it with a twist. No longer are food carts offering bland fare; they are now providing their customers with diverse, global cuisine full of rich, delicious flavors.
Dive into the World of Street Food with Flavorful Food Carts
If you're considering leaping into this exciting industry by finding your own food vendor cart for sale, keep reading to learn more.
A New Trend In Flavor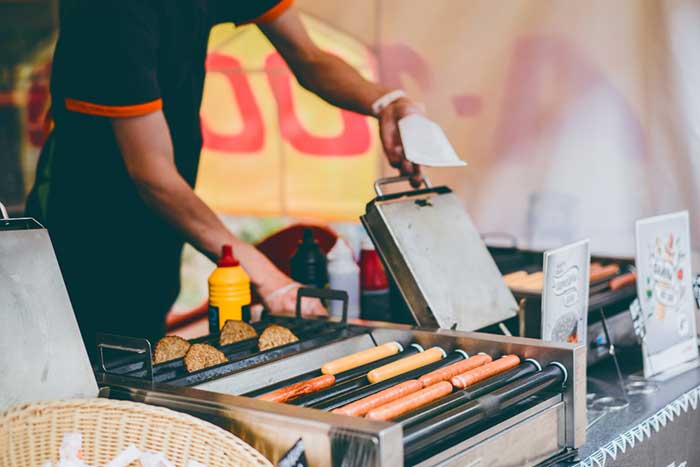 Once upon a time, food carts only sold hot dogs, pizzas, pretzels, or other similar foods. While these items were okay, they lacked pizzazz and excitement. As the country becomes more diverse, the taste buds of its citizens are evolving, demanding the cuisine change with it. Diversity is beautiful, not only in our communities but in our food as well. It introduces new flavor profiles and recipes that were previously unavailable. Globalization, where international influence directly affects the way people live, is also a direct contributor to the expansion of food cart fare.
Cultural fusions result in unique (and delicious) creations that would never have existed without growing diversity. An excellent example is Tex-Mex, where two cultures combine to create a new type of cuisine. As the country becomes more diverse, opportunities for food cart startups grow, meeting the needs of hungry citizens searching for unique foods from across the globe.
Also Read: Short Term Rental Business Tips
What To Expect When Starting A Food Cart Business
Food carts are a popular option for those who want the freedom to be their own boss and make a substantial living. While the opportunity is there, it's important to understand possible challenges you may face along the way. Depending on where you live, you may be required to obtain permits to legally operate your business. Some of these permits may include a food service license, employee health permit, food handler's license, etc. Be sure to check with your local city council to ensure you start your business on the right foot.
Another possible challenge to be aware of is local competition. Food carts are growing in popularity, which means you may encounter other vendors that will make you compete for customers. Researching what vendors are in your area will give you a better idea of what cuisines are already being sold so you can ensure you offer unique items and set yourself up for success.
While understanding the challenges you may face is essential to developing a thriving business, considering success factors is equally important. Standing out from the crowd is the key to a prosperous food cart, and these tips can help you along the way.
1. Use High-Quality, Authentic Ingredients
As a food vendor, the ingredients you use in your recipes are of the utmost importance. Being sure that everything you source is of the highest quality and authentic will ensure your customers have an incredible experience and keep them coming back for more.
2. Prioritize Branding
The top companies in the world understand the importance of branding, and it's no different for your business. Food carts that stand out with an eye-catching name or design attract more customers. Utilizing social media is another excellent way to encourage brand recognition and develop a loyal fan base.
3. Be patient and Persistent
Patience is paramount to starting any business, and when coupled with persistence, it's the key to success. While it may take time to learn the ropes, you'll soon find that owning a food cart is one of the most rewarding careers.
How Food Carts Impact the Community
Food carts are more than just mobile restaurants; they positively affect local communities. Socially, food carts provide the community with a space to gather, bond, and strengthen relationships. Economically, food carts create jobs, leading to greater financial stability, which in turn creates a healthier, more vibrant community. And you thought you were just serving food! One food cart can truly change a community for the better, creating opportunities and meeting needs one meal at a time.
Conclusion:
Opening a food cart business is a great way to leave office life behind and discover the joy of being your own boss. Thanks to the growing diversity in the nation, new cuisine flavors are emerging, offering ample opportunities for savvy businesspeople. While you may encounter challenges along the way, the benefits are more than worth it. If you're ready to embark on your next adventure and discover why food carts are one of the fastest-growing industries, check out catering carts for sale in your area and begin living your dream today!