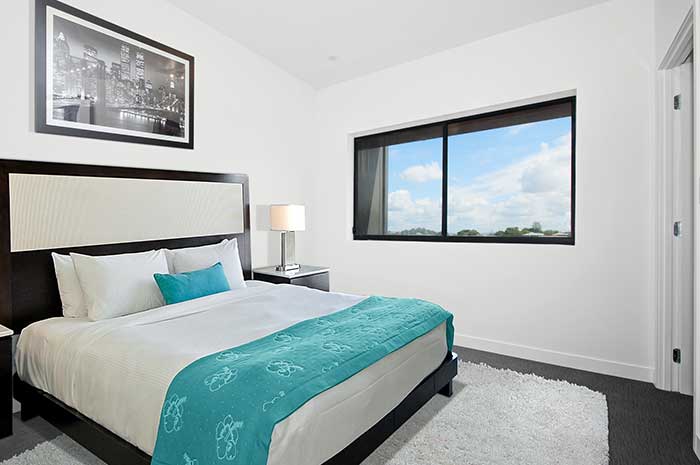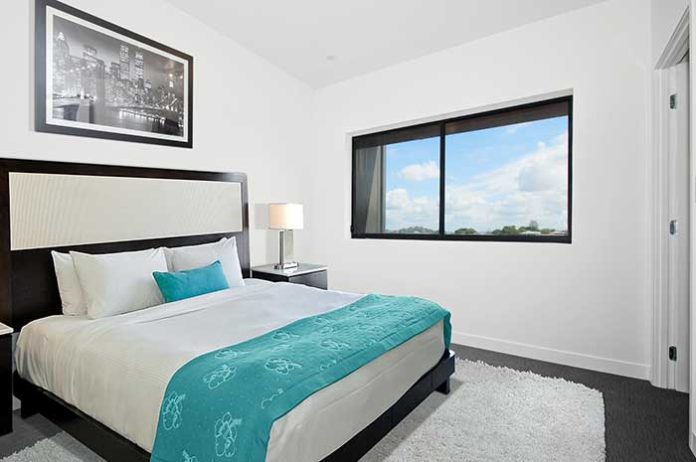 The last thing you want is to spend all day stripping and washing bedding only to find your sheets and comforter lumpy and scratchy as you are trying to fall asleep. While cleaning your bedding might seem straightforward, the truth is that the choices you make in the laundry room can impact how well you sleep.
If you are using the wrong detergent and machine settings, you might not get your bedding clean enough, allowing dust mites, fleas and other pests to linger. Not to mention, improperly washed bedding might also be covered in residue from detergents and fabric softeners. Which can also cause irritation and allergic reactions. If your body is not fully comfortable in your bedding, your mind will not linger in deep sleep, and you will wake up in the morning feeling almost as tired as you were the night before.
Related Content:
Practical Tips on Cleaning Bedding
As laundry machines have changed over the past couple of decades, rules for washing bedding have shifted. Here is an updated guide to getting your bedding perfectly clean and allowing you to achieve the restful sleep you deserve.
How To Wash Bed Sheets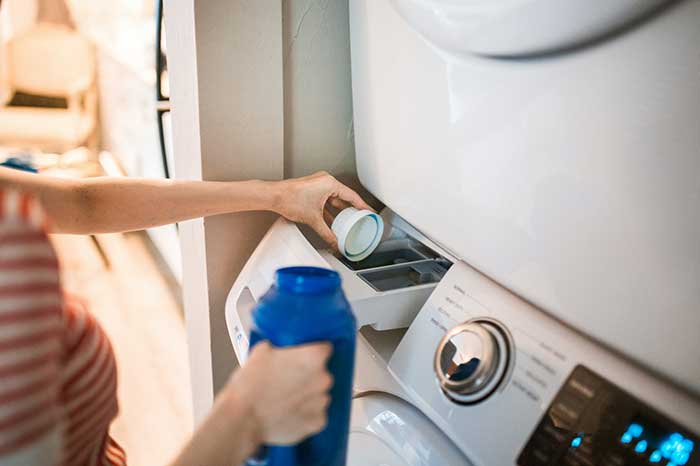 To start, you should know the thread count of your sheets. Most sleep experts advocate for investing in sheets with a higher thread count, which ensures a softer and more durable sleep experience. However, high-thread-count sheets tend to have thinner threads, which are more delicate in the wash. If you know that your sheets have a thread count between 400 and 1,000, you want to wash and dry them on a cooler setting. This will prevent the thinner threads from breaking, thereby prolonging the lifespan of your sheets.
You might also need to consider the material your sheets are made from. Cotton is by far the most common fiber used in bedding because cotton is immensely breathable, which helps you stay cool while you sleep. However, some sheets are a cotton-polyester blend, which can be less expensive and more durable though more likely to stain. Jersey knit tends to be a cotton-synthetic blend, and many bamboo sheets mix bamboo fibers with cotton and synthetics.
Here are a few quick tips to ensure you wash your sheets right every time:
Separate sheets into light and dark color loads
Wash sheets in cool or cold water as a default
Use hot water only when sanitizing bedding, in the instance of illness
Dry sheets on a line or on a low/cool dryer setting
Remove sheets from the dryer immediately to prevent wrinkling
How to Wash Comforters
Your body comes into direct contact with your sheets, so you need them to be clean, smooth, soft and comfortable. However, because comforters lie on top of your bedding and affect the look and feel of your bedroom space, you need to keep your comforters clean without causing damage.
Because comforter sets come in many shapes, sizes and styles, experts advise reading the tag and following any washing directions listed. This is especially essential if your comforter has unique details, like quilting, beading or embroidery.
Generally, you will want to use a gentle cycle and go easy on the detergent, using less than you might for a similarly sized laundry load of clothing. Excess detergent can build up on comforters, causing irritation to the skin and respiratory system. Perhaps the most important concern for washing and drying comforters is the size of your laundry machines. If you find yourself trying to force your comforter into the drum of your washer or dryer, you might need to find another solution. Stuffed into a too-small washer, the comforter's construction can become damaged, which will make it look and feel deflated. If your comforter does not fit, you can spot clean it in the sink with soft soap, or you can take your comforter to the dry cleaner.
Here are some fast tricks to keep your comforter clean:
Wash and dry comforters on warm settings
Use an oversized washer for king-sized or larger comforters
Dry with dryer balls to fluff the stuffing
Refresh a comforter without washing it by tumbling it in a dryer without heat
Conclusion
Your sleep is more impacted by the quality and cleanliness of your bedding than you might expect. By getting into a good habit of washing your bedding, you can feel better about sliding into bed every night.