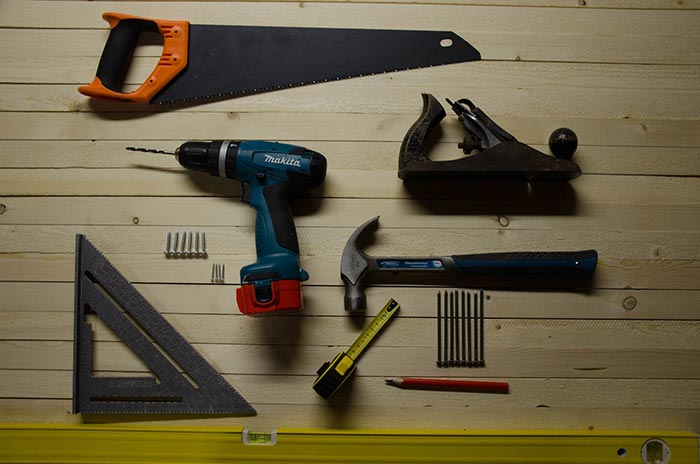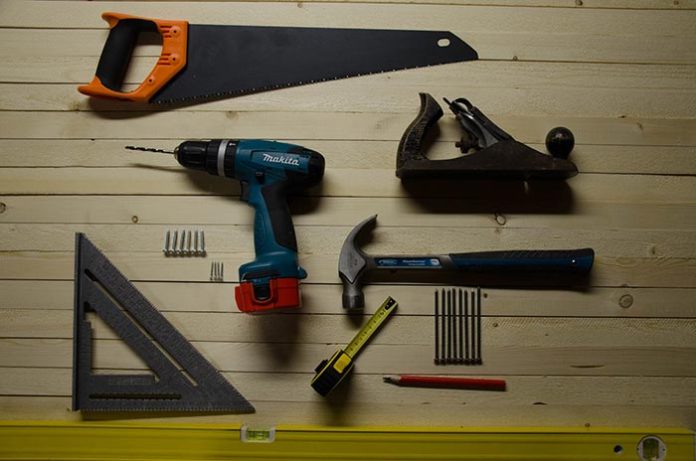 Your property has problems, and if you're reading this, you've likely decided you're the one to fix them. But like most people you are probably wondering where to start? Well we have compiled for you a complete list of DIY tools that you may require for assistance in your endeavor.
You might have recently got the inspiration of taking on do-it-yourself (DIY) projects as a hobby. It is of course a great opportunity to learn a new set of skills. Especially, when it comes to home renovation. There is nothing more important than saving your property and making it feel like home. Now, just because you don't want to pay a contractor to do something you can learn to do it yourself. Doing it yourself can be a fun, rewarding experience that saves you a lot of money in the long run.
Unfortunately, taking on a project yourself doesn't mean that you get to avoid investing in it altogether. You might have to do some sort of investment and that is mainly on your tool box. A lot of people already have a tool box in their house with essentials in it. But, this might be the first time for you so have to invest in some good and basic tools that can help you in home renovation.
Hand-Picked Content: How to Paint a Concrete Floor to Its Bloom
What kind of DIY tools you might need?
You might have to renovate your kitchen, build a structure outdoor, or re-do flooring inside. There are specific tools and pieces of equipment you may want to have around as the project progresses. Not all of these tools will be necessary for every job, but having them around may prove useful for future endeavors.
You might have seen a lot of home decoration ideas for furniture, walls, and floors. Remodeling your house is more than just doing woodwork. You have to check out the plaster and drywall work, roofing, plumbing, paint, and even demolition.
Now comes the tricky part that how to buy these DIY tools for home remodeling. You will find a tool box and essential tools in it in a broad range. Now, you have to choose on your own. So, go for the middle range prices as they will do good work and still be light on your pocket. Another reason why you should choose a middle-range price is that you can use these tools in the future. There can be a home renovation emergency and tools can be pricey to buy again and again. If some of the tools are way out of your budget, you can rent them as well.
Essential and best tools list
Without further ado, here are some tools you may want to consider picking up before starting your DIY project.
An Assortment of Manual Tools: Screwdrivers and Wrenches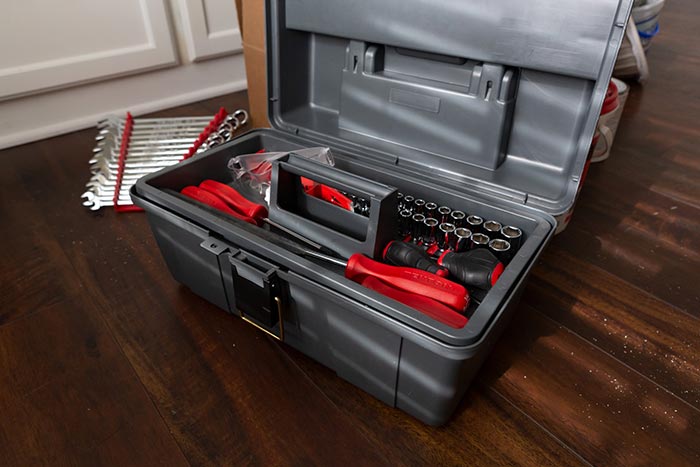 It goes without saying that you'll need screwdrivers for most DIY projects: they're handy little tools that are often needed for a variety of projects. Whether you've got a screw loose or you're preparing to pull two objects apart, having the right screwdriver can save you a lot of time and effort. Although you should notice the qualifier there: it's having the RIGHT screwdriver that makes all the difference, meaning you should have multiple options to pull from in your toolbox.
While you can probably get most of these together in a screwdriver set at your local hardware store, here are the essential kinds of screwdrivers you'll need:
A flathead screwdriver, or one with a narrow, thin end.
A Phillips screwdriver, or the one you're probably most familiar with, with a four-pointed star-shaped head.
A Robertson screwdriver, or one with a square peg as its head.
These three represent the foundation of every toolbox and will allow you to interact with most varieties of nails and pegs.
A Ratchet screwdriver is not necessarily an essential, as you'll likely be able to get by without it, however, the large number of available bits that go with ratchet screwdrivers mean that it's a versatile tool to have on hand, and its rotating handle can help reduce some of the work on your end when using it, making it a valuable tool to have on you nonetheless.
The same will go for wrenches and other manual tools, as you'll want to have a set with a significant range of measurements on hand. The idea is to be prepared for every situation you may come across, so don't be afraid to invest in a range of potentially useful tools, like sets of pliers and alan wrenches.
A Circular Saw and Other Power Tools
In addition to an assortment of tools you'll manually operate, you'll probably want to have a couple of commonly used power tools on hand. A circular saw is a must-have when working with wood, as it will help you make straight, clean, error-free cuts with the minimum amount of effort. Having a cordless drill on hand is also a good idea, as well as a good array of bit sizes: should you need to drill holes in wood or attach fasteners, a drill will allow you to do it in half the time it would take to do it by hand, and with much less potential for error or injury.
Renting Large-Scale Equipment
Depending on the size of your project and the amount of construction work that needs to be done, you may want to consider renting construction equipment, such as a flatbed truck for hauling detritus, a jackhammer for breaking up large chunks of rock, or even an excavator. While typically reserved for bigger projects and not something you can keep in your garage year-round, it's a good idea to have the number for an equipment rental place in your back pocket just in case.
Getting to Work
Other manual tools you may want to purchase include a tape measure, a level, and a scraper tool; basically, anything you're likely to find in a contractor's toolkit. With the right tools, you'll be more than ready to become your own contractor and make your DIY renovation dreams a reality.
The Bottom Line
For your home renovation 101, these are some of the best DIY tools that will bring value to your project and first experience. Home remodeling is always fun if you have the right tools. You can also reuse some old home items and ensure the perfect view of your home that you wanted. With this quick guide, you can purchase these tools and store them for future purposes as well. They will definitely come in handy in every situation like fixing the roof or window etc.