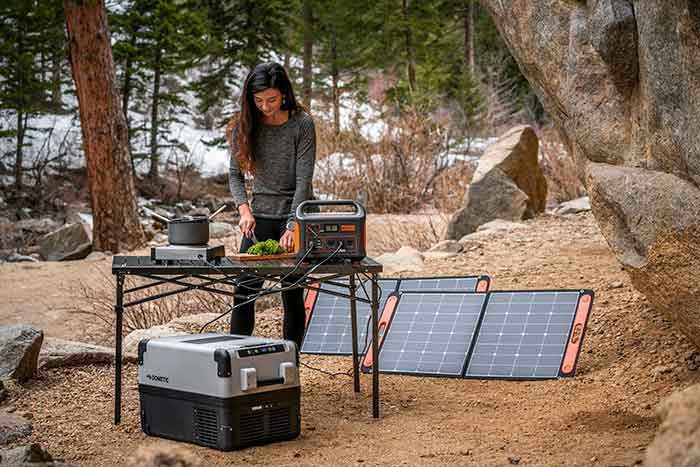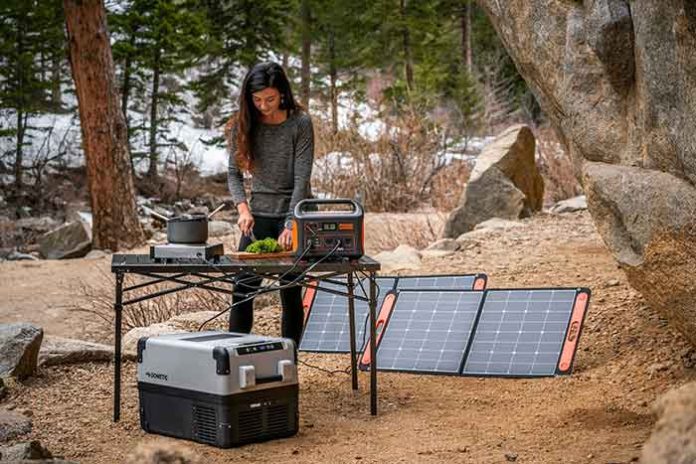 Although it's rare in the U.S, power outages still happen. And they always catch you off guard and unprepared. The first few hours during a blackout might be fun and romantic but as first world citizens, we cannot live without electricity for long, especially when our phones start to die. Therefore, every household needs a compact generator.
What is a Compact Generator?
Compact generators also called portable generators or mini generators, are devices that use fuel or gas to create electricity temporarily. Using the power outlets present on the device you can plug extensions and cords to power your electric devices and appliances during a blackout.
Compact generators are specifically useful during camping and off-grid trips for globetrotting enthusiasts. Yes, some camping sites are plugged to mainstream electricity and have facilities to accommodate your electrical appliances. However, there are certain campsites that offer a true wild experience and don't offer these facilities.
In fact, being unable to connect to internet or call for help can prove to be dangerous in certain situations. That's why, every traveler must invest in this essential camping gear.
How to Find the Perfect Compact Generator for your Needs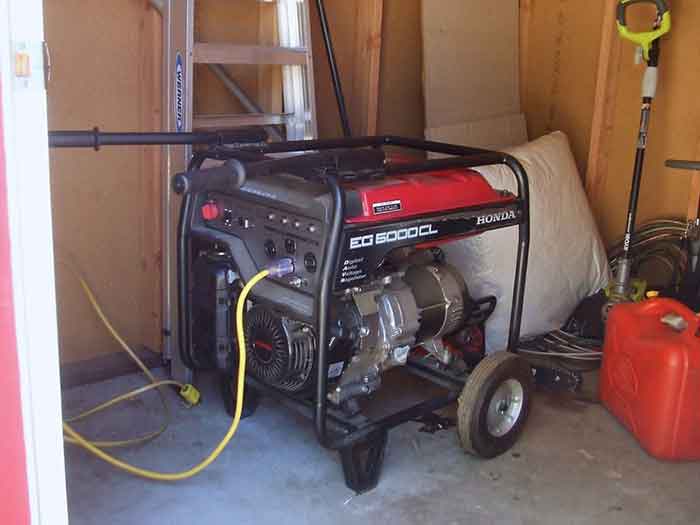 Choosing the right compact generator depends on your needs, which vary from traveller to traveller and among different households. You must have a lot of questions regarding your purchase, especially if you're a first-time buyer.
How much wattage do you need? Which fuel is more cost-effective? Is an inverter a must? We've broken down all these aspects so you can choose the best compact generator for your home and travels.
1. Wattage and Voltage
The biggest consideration while choosing a compact generator is what do you plan to use your generator for? If it's your usual home appliances, you require the 120V output and at least 2000 or 3000 watt generator for powering all the devices you need.
For instance, a 3000 W generator can run a microwave (1000 to 2000 W), a coffee maker (600 – 1200 W), refrigerator (500 – 750 W), mini freezer (600 W), a laptop (20 – 75 W), and even an LED TV (240 W). Thus, a 3000 W compact generator is perfect for home use. Especially, when you want to host outdoor BBQ parties or movie nights.
In fact, it is probably the best tech gift for your mom this summer. For camping, almost all compact generators come with USB ports to allow you to charge your handheld devices from anywhere easily.
On the contrary, it combines poorly with portability. Since most portable generator models with 120V outputs tend to be heavy. They do have wheels or handles to move them around but they are best used as standbys.
An important thing to consider regarding wattage is that, it should exceed (though not too much, to avoid overpaying) the total wattage of the appliances you plan to turn on or run simultaneously.
Because otherwise, it will sweat the generator too much, and it might just go out. However, do not buy a portable generator with too much total wattage since they are expensive.
2. Which fuel is most efficient for your portable generator? Gas or Propane? Or Maybe Diesel?
Today's generators can utilize different types of fuel. Propane and gasoline-powered generators are the most common for home needs. Some of them support two types of fuel, giving you more freedom. How do you choose the most convenient one for you? Here are the rules.
While deciding between fuels, it is smart to pick the one you use the most commonly. For example, If you have a traditional gas car, you always have some gas, so some of it can be used for a generator. Similarly, If you use propane tanks in your house, a propane generator will also be easy to fuel. You might also have your reasons to use diesel.
Diesel is said to be the efficient fuel for generators giving 138,700 BTUs per gallon but it is also the most expensive option.
Dual-fuel generators give you more freedom. Nevertheless, they are more expensive (though not drastically), but they are more economical in the long run. In addition, few of them are compact enough to be called "portable."
Gas is cheaper as compared to other fuel options. Moreover, it is easier to operate and less prone to breaking. Still, there are both propane and gas models suitable either for home needs or camping.
3. Does the Size and Shape Matter?
If you look at the variety of compact generators, you will see two basic form factors:
One of them is a wheeled appliance that does not even have a proper cover all over it, exposing some of its intestines.
The other looks like a box with a top handle, and it is easy to carry; these are usually lighter, down to 20 lbs. or even less. Some models have both the handle and the wheels, but these are rather rare.
If you only mean to move it within your property or by car, you can opt for any form factor. You won't be carrying it far enough to feel real discomfort. On the other hand, if you want to carry it while walking, one with a handle will be better.
In addition, these models are better protected although, that also makes them harder to repair on your own.
4. Always opt for an Inverter Generator
If you want stable and reliable power output, during your road trips and travels. This device adjusts the speed of the engine, using the very electric power generated by it. This is a fuel-saving solution that lowers the emission and the noise level at the same time.
Also, it makes the resulting electric current more constant and stable by converting the AC to DC and back to AC, which reduces the risks for the powered devices.
So if there is an inverter model you can afford (they are usually more expensive), opt for it.
5. Price
There are numerous cutting edge compact generators available in the market today. Some are even supported by their own apps for easy use and maximum features. All of these advanced specs do mean that they are more expensive.
Expect to buy a good 2000 watt generate from anywhere between $700 to $1100. Make sure that you only buy a generator that fulfils your requirements and don't end up paying extra for unnecessary specs.
Precautions to Take While Using a Compact Generator
A compact generator is a mini electricity power plant, therefore it's a safety hazard. Always take precautions for your own safety while operating portable generators. While camping or at your home, ensure that the generator is positioned at a dry place. Since, water can cause electrocution. Never touch or handle the generator with wet hands for the same reason we well.
Ideally, it should be placed outdoors in a well-ventilated area. This is because the generator produces carbon monoxide fumes that can build up indoors and prove to be very dangerous.
Your Future Backup
A compact generator is a thing you might not need right now, but you can choose whether you will feel thankful or frustrated later. Now your computer or phone is on, your router provides the connection, and you have just used your time to read this post. Why not give it a little more time now? Consider the pros and cons, and buy the optimal model rather than join the rush and grab what's left. We hope these tips will help you to choose the right type of generator for your household.
Image source: Flicker,