Are you looking for the right pair of best shoes for toddlers to use this season? Well! you don't have to worry about the feet of your little ones anymore. Because we're going to provide you a handy guide using which you can easily find the best toddler shoes for your little one for every season. Be it the freezing winters or the scorching summers, we've got perfect toddler shoes for all year round!
Best Winter Shoes for Toddlers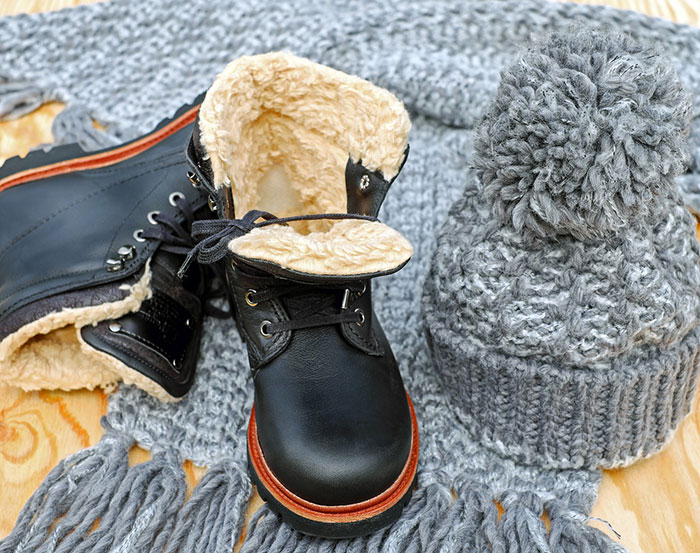 Let's start with some cozy and cute winter boots that'll definitely keep your cutie pie warm during the harsh weather. However, when you're looking for the right pair of winter shoes for your kid, you have to ensure that the pair, you're buying isn't too fit or too lose. Thus, to stop the cold from hurting your child's feet you got to buy those shoes that fit them perfectly.
Having said that, let's take a look at some of the best shoes for toddlers, available in the market for this season.
Best Toddler Snow & Sherpa Boots 2021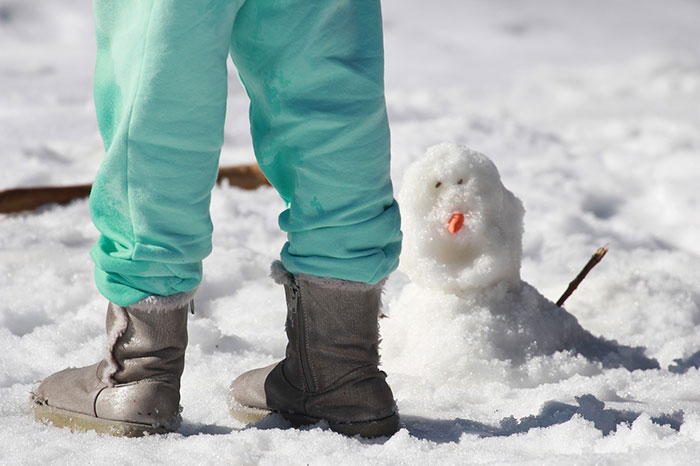 As a matter of fact, Snow and Sherpa boots have made quite an impact in the winter market recently. Accordingly, listed below are some of the top winter toddler shoes to buy for your kid this season.
Merrell Little Kids Snow Quest Lite Boots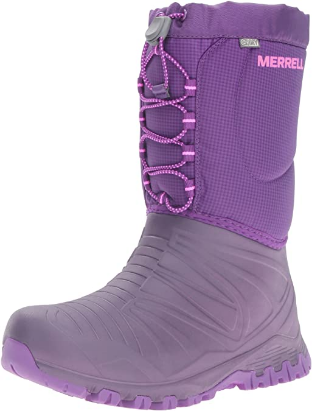 Adding a bit of brightness to the gloomy winter days, these colorful snow boots are perfect to bring smile on your kids face. Nevertheless, these boots make it sure that your kid's feet are warm, dry, and comfortable even during snowstorms.
These shoes are waterproof with their waterproof membrane.
They have thermalite insulation which makes them super warm even during -35◦
The toe of these boots has round shape which makes the feet safe from hurting or getting injured.
The inside is lined with soft linen fabric and a flocking material that keeps the feet comfortable at all times.
The North Face Toddler Alpenglow Boots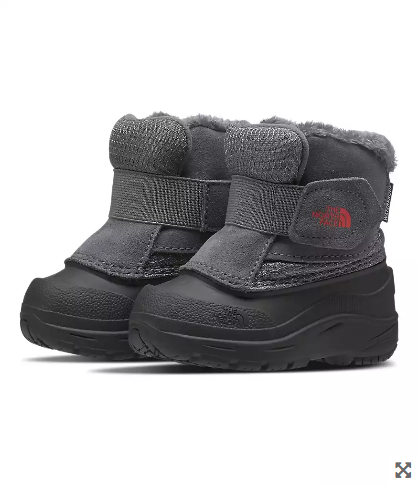 Indeed, here is another amazing pair of toddler shoes to buy for your little one this winter. The Alpenglow Boots from North Face are waterproof with proper insulation that will keep your child's feet warm and cushy. Furthermore, the best part is that these boots are super stylish.
Available in awesome color combos.
Plus, they have Heatseeker insulation that give warmth to the feet.
The design of these shoes is toddler friendly.
These boots are quite durable.
Northside Icicle Snow Boot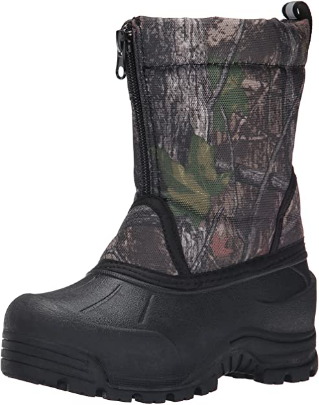 Of course, these amazing pair of toddler shoes from Northside are just perfect for the harsh winter season. These boots are well suited for any toddler and kids belonging to 4-8 years. Also, it has these amazing features:
These boots are lined with Sherpa that keeps the feet all cuddled up.
The Berber nylon lining makes them waterproof.
The 200g of Thermolite insulation gives them the warmth that your little one needs.
Plus, they're available in a variety of colors.
Hunter Original Big Kids Insulated Sherpa Boots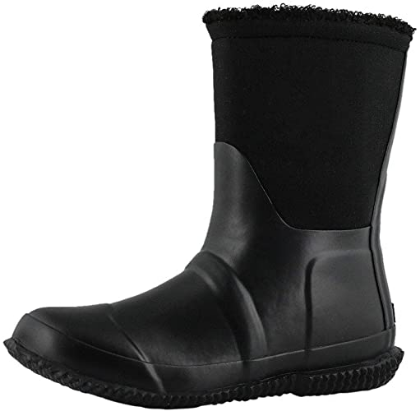 If you're looking for the best Sherpa boots for your child then the Hunter Original Sherpa boots are perfect for you.
These handmade Sherpa boots will keep your child's feet snug and comfortable.
They are 100% waterproof and have Ortholite footbed to give exceptional grip.
Moreover, they also have fleece lining and thermal insulated sole.
They come with 2 years warranty.
Oshkosh B'Gosh Sherpa Collar Boots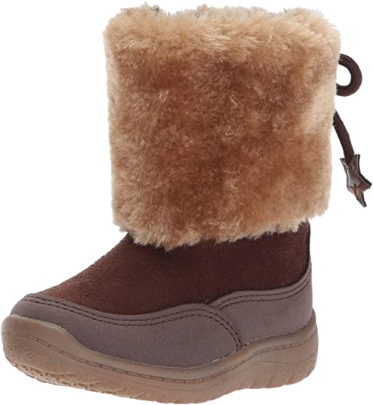 These are the best shoes for toddlers to buy this winter that'll keep their feet warm and dry while looking fabulous. Moreover, these shoes have a comfy and fuzzy Sherpa collar that keeps the feet warm and cozy even during heavy snow.
This pair is padded shoes with insoles.
It comes with hook and loop closure mechanism.
It has elastic laces and locker loops.
These are made of 100% man-made material
Best Summer Shoes for Toddlers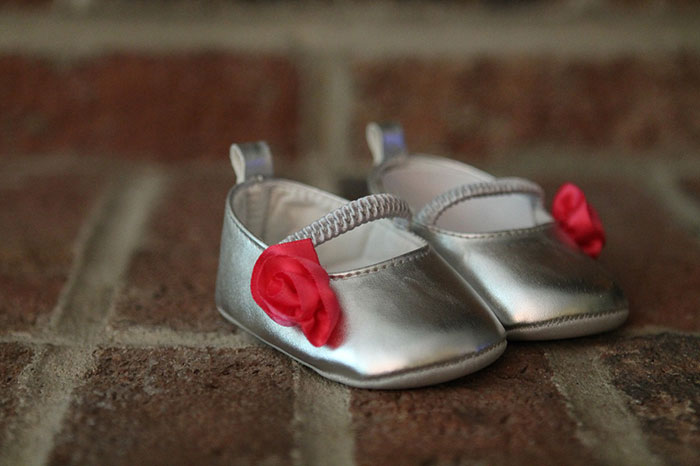 After going through the best shoes for toddlers that you can buy for winters, let's take a look at some of the summer shoes.
Best Beach and Pool Toddler Shoes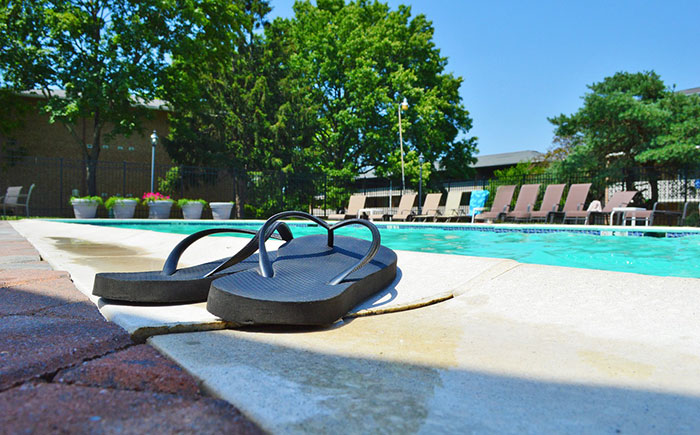 Everyone is aware that the ultimate beach and pool summer shoes are crocs. However, we've compiled a list of some of the best shoes for toddlers that you can buy this summer that aren't crocs. Read on to know about them.
Rio Eva Birkenstock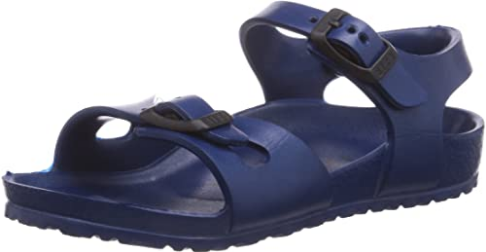 These amazing pair of cork sandals are perfect for summers. They are funky, bright, and waterproof. These classic kids' shoes are a must-have for your kids this summer.
These are one-piece molded shoes.
Moreover, these are waterproof, washable and shock absorbent sandals.
Built using ultra-light synthetic material these sandals are super light and comfy to wear all day round.
Stride Rite's Made2Play Phibian Sneaker Sandals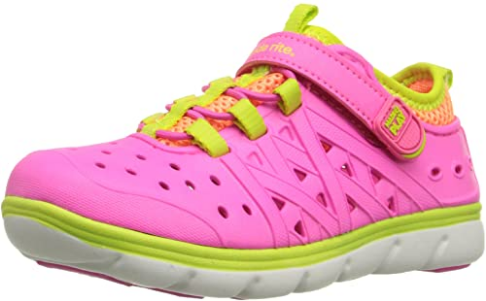 These super stylish sneaker sandals are another splendid pair of toddler shoes to add to your kid's wardrobe.
Built to wear all year around these amazing sneaker sandals are comfortable and durable.
Besides, these shoes are those versatile pair of shoes that every kid needs.
Super easy to wear on and take off because of their easy on closure grips.
These waterproof shoes are 100% machine washable.
Native Kids by Jefferson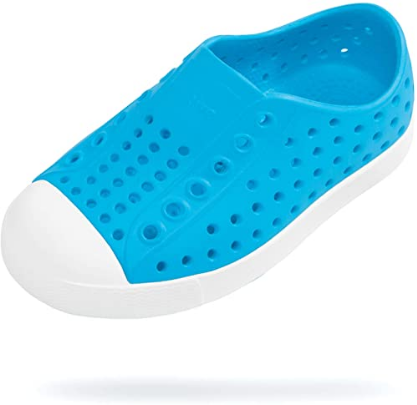 Native shoes have always been popular among parents because of their durability and comfort.
Super easy to put on and take off.
Waterproof and can easily be washed when dirty.
Available in a variety of colors and patterns.
Crocs Kids' Classic Clogs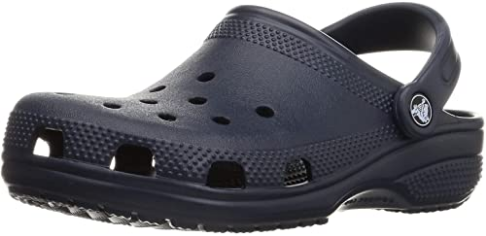 Yes, crocs are famous for their amazing quality and comfort they provide to the toddlers. These shoes are easy to slip on and off that even your toddler can do it. In addition, they're very hip and almost always in fashion.
These shoes are extremely durable.
Super lightweight that makes them suitable for toddlers.
The breathable holes on the bottom make them dry really fast.
Top Slippers to Buy for Toddlers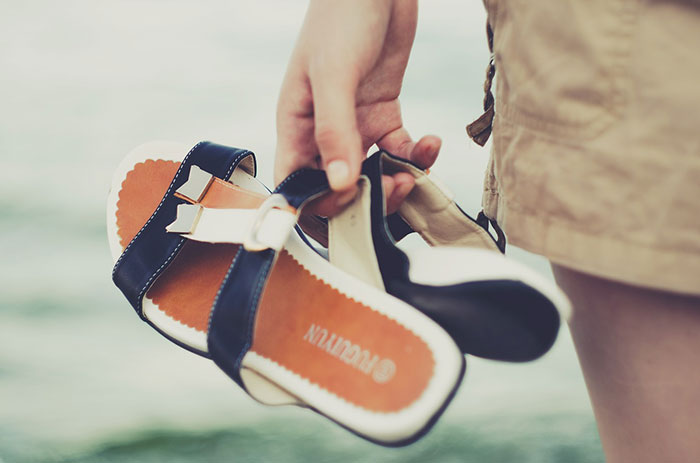 When the weather gets too cold outside, the prime concern of every parent is how to keep their kids warm and cozy. So, to help you in this regard we're going to describe some super warm and comfy slippers that you can buy for your toddlers.
Lands' End Sherpa Fleece Slip on Slippers for Kids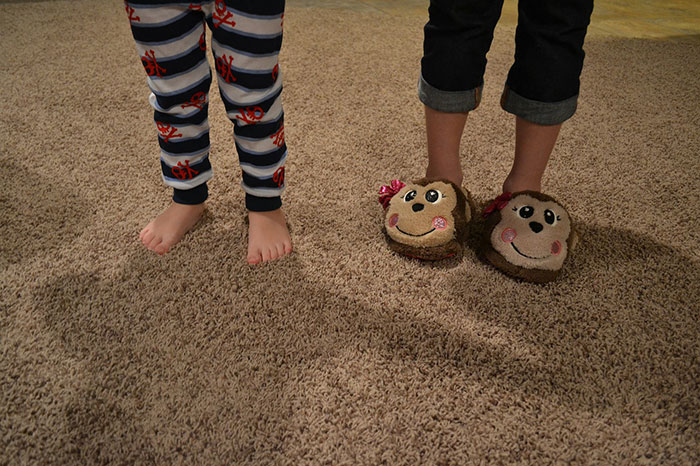 Outstanding in terms of warmth, comfort and ease, these slippers can be worn by toddlers and small kids.
Soft Sherpa upper covering and fleece lining on the inside, these slippers are extraordinarily comfy.
Because of rubber bottom these slippers don't slip or trip and have good ground grip.
They are washable so you can easily clean them when dirty.
Ugg Kids Shearling Slingback Slippers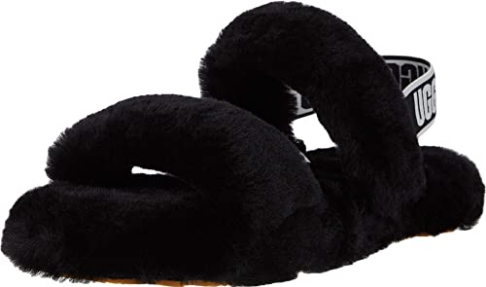 These slippers from Ugg have a sandal design with slingbacks that are quite easy to put on and take off.
They are perfect for keeping your child's feet warm.
Are available in a variety of colors.
They are slip-proof because of their rubber soles.
Best of all, they're super cute to wear.
BabySteps First Walker Non-Slip Shoes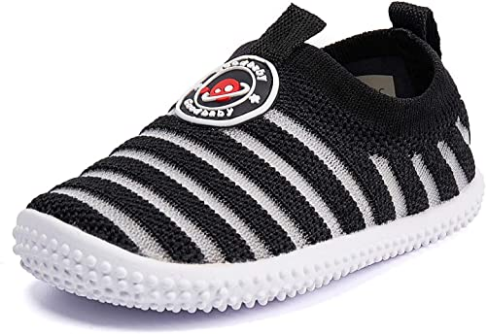 However, if you're looking for toddler shoes for your little one who's just starting to walk then these are perfect for you. Moreover, these shoes are so light-weight that it feels like there aren't any shoes on your kid's feet.
The thin rubber sole of these shoes provides excellent ground grip.
As these shoes have soft breathable fabric so they're really easy to wear.
Available in a variety of colors.
Super durable.
Best Shoes for Toddlers Who're learning to Walk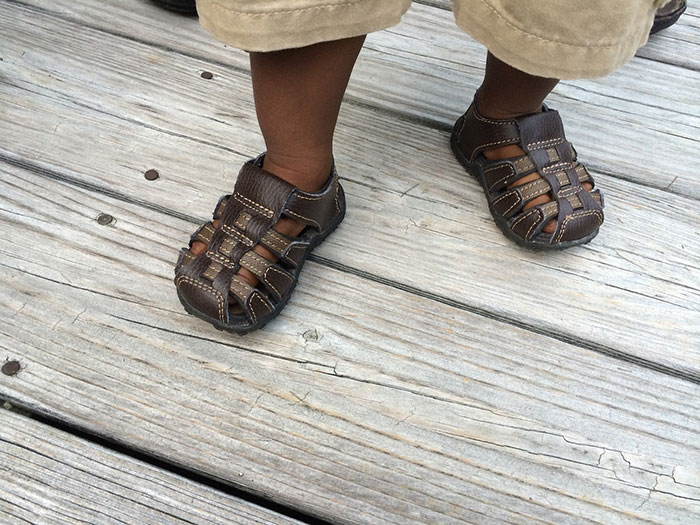 When your kid is learning to start walking then you should buy toddler shoes that are suitable for it. Babies who are just trying to stand and learn walking need shoes that are lightweight and with good grip. Moreover, give special attention to the support, grip, and flexibility these shoes for pre-walkers have. Also, Some of the best shoes for toddlers that you can get for your little one learning to walk are:
Soft Motion Amalie by Stride Rite.
Leah by Momo.
Bare Steps H2O by Merrell Kids.
Best Shoes for Toddlers with flat feet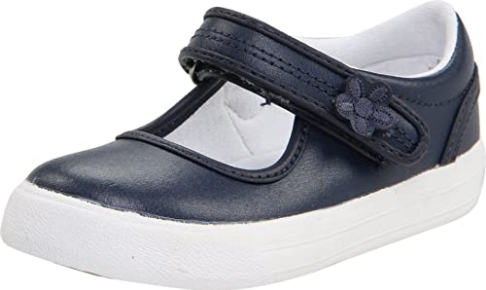 Furthermore, if your child has flat feet then you must choose the best shoes for toddlers that are suitable for flat feet. When you're choosing toddler shoes for your kid with flat feet you should ensure that the shoes, you're buying will give them comfort. Moreover, you've to buy shoes that provide arch support to your kid's feet.
Accordingly, here are some of the best shoes for toddlers that help kids with flat feet.
Adidas Originals Unisex Kid's Swift Running Shoes.
Merrell Jungle Moc Frosty Slip on
New Balance Kids 680 V5 Running Shoes.
Best Shoes for Toddlers with wide feet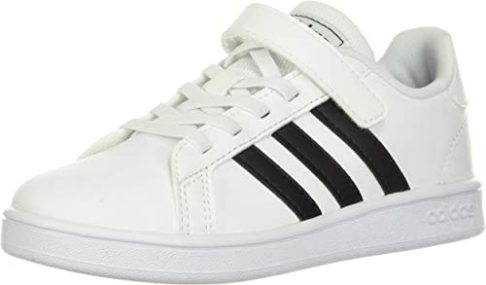 Similarly, for parents whose kids have wide feet, we've put together some comfortable toddler shoes that'll be perfect for them.
New Balance Kid's 990.
Sperry Halyard Hook & Loop Boat Shoe.
Crocs Kid's Classic Clog.
How to buy the right shoe for your kid?
Of course, choosing the right shoe for your little one isn't as easy as it may seem. Choosing the right pair of toddler shoes for your little angel requires proper knowledge. Therefore, before you buy any footwear for your kid make sure that it is suitable for them. Fret not, to help you choose the right pair of toddler shoes for your child. In facrt, we've jotted down some tips.
Get your child's foot measured prior to buying any shoe.
Don't buy shoes that are too big or too fit on the feet. Go for a pair that comfortably fits your child's foot.
Before buying any pair try them on and check the toe is it comfortably fit inside or not.
Most importantly, go for support rather than looks and style.
Foreword:
As a consequence, We hope that these tips and guidelines will help you in picking out the best shoes for toddlers for your children. Accordingly, as parents we're always struggling to get the best for our kids, therefore, we hope that our guideline will come in handy in your search for toddler shoes.