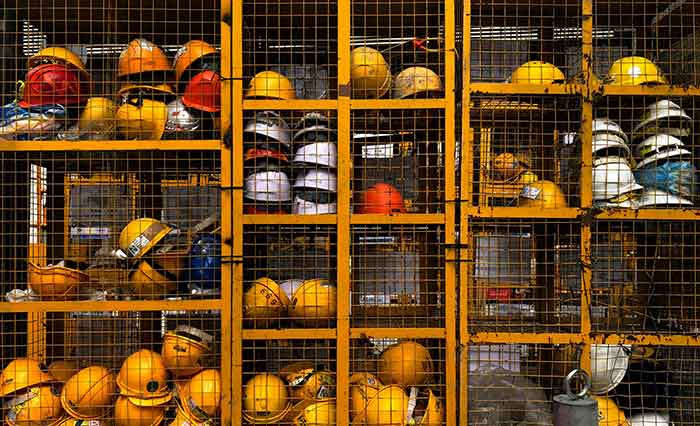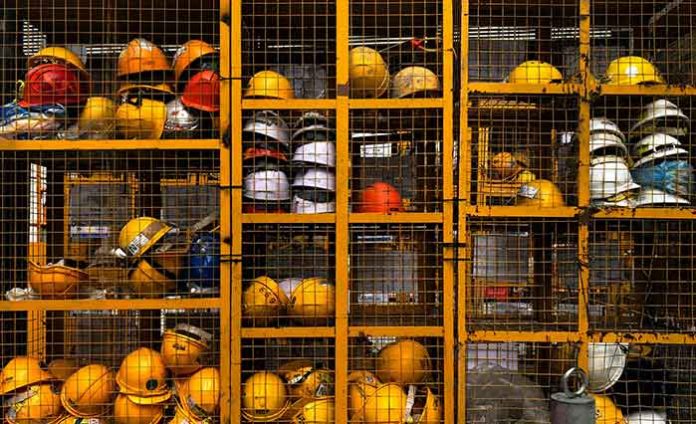 Now more than ever safety workwear in the workplace is imperative. With the requirement of face masks returning to the UK as of the end of November, companies tend to provide workplaces with the relevant covid safety measures throughout their offices. They want to help ensure the safety of co-workers.
Workplace safety comes in many forms, from staff training programs to employee wellbeing. Every job or work has its own risks and hazards, and yours is no different. One of the most important aspects that most people often overlook is the use of safety workwear. The concerning authorities must make it possible for every employee to have the necessary personal protective equipment (PPE) against all the possible mishaps.
In this article, we explore the importance of PPE within the workplace and why every employer should provide it. But, first of all, let's see what safety workwear is in actual.
What Exactly Is Safety Workwear?
Safety workwear includes all the clothes and equipment that are specifically meant to help workers avoid hazard and injuries. The designers decide them upon after having conducted a risk assessment. Helmets, safety shoes, safety glasses, gloves and specialized work clothes are the common workwear. However, the type of work your company engages in and the nature of activities that require safeguarding are the two crucial factors that finally decide what safety workwear will eventually be there for your protection.
Read Also: Small Business Health Insurance For Startups
Why Is Safety Workwear Important?
Workwear largely depends on the industry in which your job roles fall within. However, it is now crucial to the whole of the UK since the start of the pandemic. For construction workers, protective clothing, and equipment such as hard hats, safety boots, gloves and sometimes goggles are all mandatory workwear. Workers should wear them at all times for health and safety. For those with jobs who fall outside this category, face masks must be on their faces around offices. These are to protect them against the spread of the new covid variant.
Safety workwear has an essential design to protect a worker from airborne matter, chemicals, hazards caused by electricity, heat or some biological processes, etc. All the PPE ensure your best health and job-related occupational safety. True that administrative and engineering controls are not always able to reduce the risks to acceptable levels. Here, PPE comes into play and reduces a worker's exposure to potential hazards.
It is interesting to note that there is a hierarchy of control regarding the practice of using protective workwear. This hierarchy ensures a framework that ranks the sort of hazard for risk reduction. You may categorize the protective workwear by considering the type of hazard, the area of body protected and the type of accessory involved.
How Safety Workwear Protects Its Users
If there is no proper ventilation at some workplace, chances are the place has contaminated air. The workers there may get respiratory infections if they do not use safety workwear like respirators. Quality respirators keep the workers from inhaling polluted air. Similarly, skin diseases like skin cancer, contact dermattis, etc. may harm the workers in a workplace if there are chemical agents through contaminated surfaces, aerosols, splashes, immersions, etc. Wearing safety workwear such as strong rubber gloves, masks, work coats, etc. will protect the workers against chemicals, heat, cuts and many other hazards.
What Are the Laws on PPE?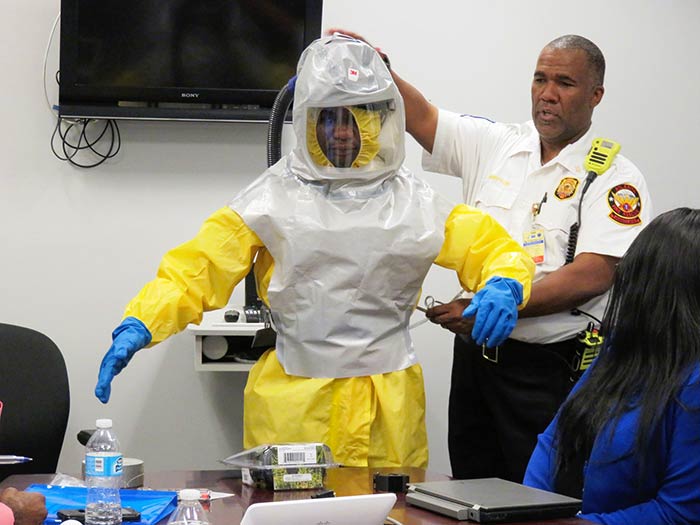 According to the HSE's advice on PPE, employers must ensure to correctly identify PPE and put it into use. They must do so especially where they cannot control the risks by other means. PPE, the Personal Protective Equipment at Work Regulations act denotes that "employers must ensure to provide PPE free of charge. It is up to the employer to ensure that all workers know how to use or wear the relevant PPE. He must also focus on as to when they should wear it around the workplace. For example, hard hats must be on at all times around construction sites to ensure the safety of workers.
What Can Businesses Do to Help?
The official government website advises businesses to implement covid-safety measures. They want so in order to keep employees safe within the workplace. This can include putting up screen separators between desks, providing sanitation stations at entrances and exits of office premises. It may also include providing anti-bac sprays to wipe down surfaces once people have finished using them. On top of this, as per the new government announcement, employers may wish to implement face masks. They may do so in the workplace where they see fit to help curve the spread of the virus.
In addition to the above, the employers are also responsible to carry out all maintenance checks on machinary and equipment. They should also ensure that all necessary risk management is perfect as well as any repairs to the building, etc. Besides, they must also provide their employees with training as to how to stay safe in their workplace and how to use the equipment properly. In short, employers are there to ensure a safe working environment overall.