More and more people are safely returning to work and getting back to their respective offices after Covid-19. Undoubtedly, the pandemic has brought us to think of new ways of working. Almost all the leading organizations are reimagining their workload as well as the role of their offices in ensuring well secured, productive and convenient jobs together with adapted working-lifestyle habits for their workers and officers. It has, therefore, become urgent for companies to put a solid plan in place to transform the workplace or expand the office space. At the same time, they must also ensure that COVID-19 safety measures are being adhered to. This could mean anything from upgrading existing infrastructure to completely changing the layout of the office.
Here are a few ideas to get you started if you feel like you've been dragging your heels on the Covid-19 adaptation. Enabling you to rise to the occasion to meet the unprecedented human and humanitarian challenges after the pandemic, these ideas will hopefully work excellent for your workplace or office space.
Get a Bigger Office Space or Expand to Accommodate Social Distancing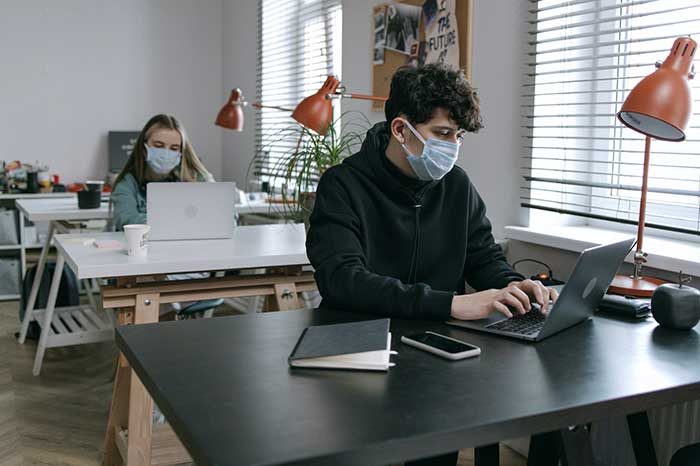 If you can afford it, maybe it's time to relocate to a bigger space or to expand your existing space? It's important to make sure your staff is feeling safe and can safely distance themselves from each other socially. Most probably, they also want to do so, but that might not be possible in your current space. So, you should make efforts to expand your office space. Of course, make sure you get your real estate insurance sorted if you're thinking of relocating or expanding, as the last thing you want to do is to get caught short. After all, being the boss, it is you who will have to think what role your office should play in this post-covid phase. You must use the lessons you have learned from this large-scale work-from-home experiment. Sensibly frame out in your mind how the work should be done now.
Be Strict on Hygiene to Protect Your Office Space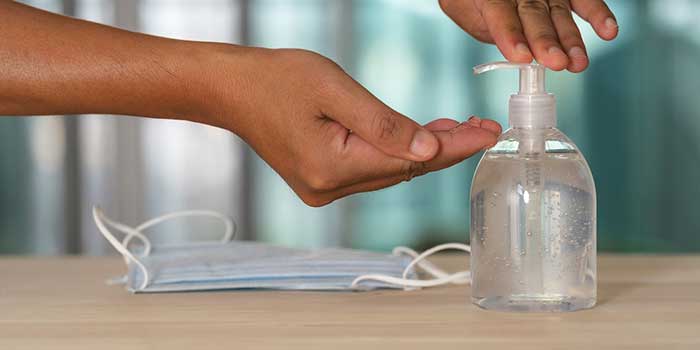 COVID has given us all OCD and that's not a bad thing at all. We all remember the "hands, face, space" motto from last year, so keep that in mind when you're at work too. It must be compulsory for everyone to wear a mask all the time for the safety of all. Set hand sanitizer stations at different locations around the office; at reception and by the toilets at the very least. Moreover, also install signage to direct staff and visitors to them. Try to rethink the toilet area too and hire more cleaning staff if needs be. Because just one case of COVID and your entire office will be forced to shut down. Make cleanliness an office trend and sooner or later it will become second nature.
It is highly obvious that technology will play a central role in the office of the future. Through the use of the latest technology, employees will return to the office buildings safely and work there quite conveniently before a suitable vaccine becomes largely available. Furthermore, your company should manage which employees can come to the office, when and how they can enter and take their places safely. Also, the focus should be on whether or not your staff members are keeping a safe distance while they move through space. Whether or not the airflow is sufficient and how often your staff cleans the office.
Be Open to A Hybrid Office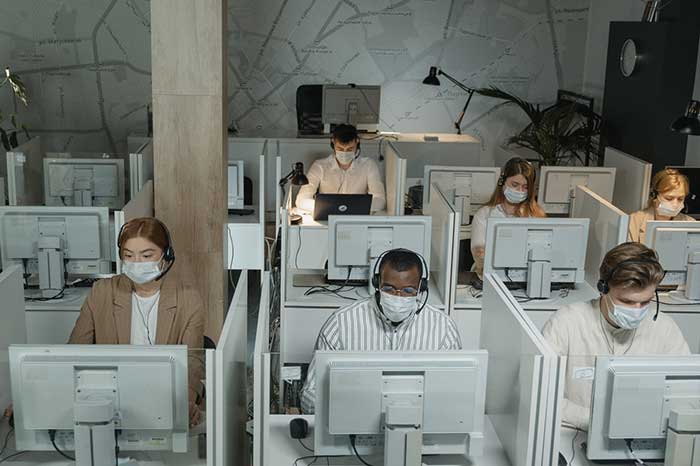 So many of us have worked hard to adapt to the new normal in recent months. A major aspect of that new normal has been remote work. According to a recent survey done in April 2021 by Gallup, 62 percent of employed Americans worked from home during the pandemic. This figure was about 25 percent a couple of years back. Besides, it is highly surprising how quickly and effectively technologies for different forms of digital collaboration were adopted on a massive scale. Admitted that for many, the results are much better than they imagined.
However, gone are the days now and you must think as per the current heat of the situation. While the office should always be an option as long as it's safe, consider setting up a hybrid schedule. According to this, some staff work from home a couple of days a week on rotation. This will mean more space in the office (so, that major office rearrangement might not be necessary after all). Also, your workers should feel like they can be more flexible with their hours too.
Educate Employees to Ensure a Better Office Space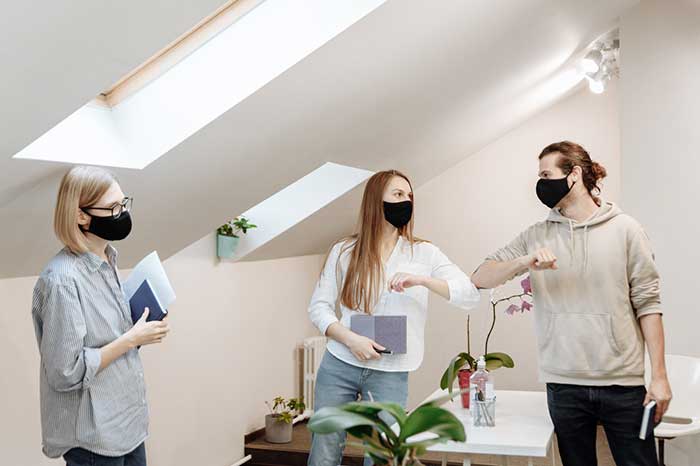 Finally, it's important to train your staff so they understand what they should and should not be doing. Also, they should focus on what to expect in the new office setting. Remember, a lot of workers might have been in isolation for months. So, they will need to be guided back into work with a gentle hand.
What the Overall Approach Should Be
The fact is every organization and culture is different and the same goes for the circumstances of every individual employee. There is no one-size-fits-for-all solution. Many have enjoyed this new experience of working from home; others are fed up with this all. So, think twice before you actually finalize something for your office space, as they are different for different companies.
Also Read: House Cleaning Tips: Outbreak of COVID-19