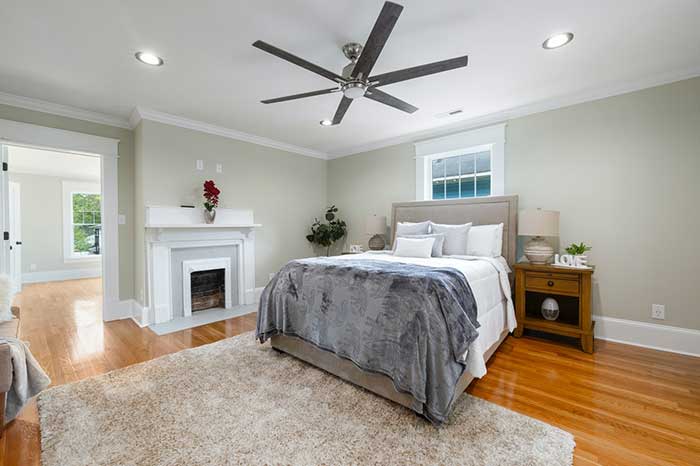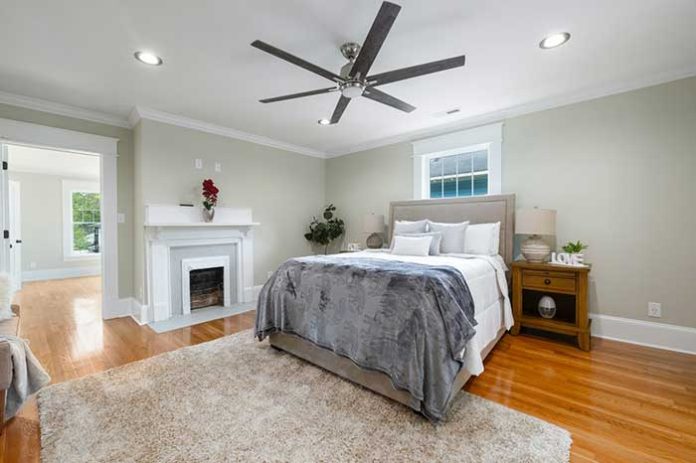 Nothing shouts summer better than a fan furiously rotating above your head. According to the US Energy Information Administration, 85% of American homes have installed more than one fan in their home. Ceiling fans add comfort and style to your home. They also help save space and reduce energy bills during the hotter months.
Whether you're looking to update a room, replace a worn-out fan, or completely change your home's entire décor, ceiling fans come in many options including standard, low profile, and flush mount ceiling fans. Choosing the right fan for your home requires a look at a ceiling fan buying guide as it will help you in assessing your needs, style, budget, and other options available on the market.
How To Choose A Ceiling Fan – 6 Things To Consider When Buying a Cool Ceiling Fan
Here are a few important boxes to tick in your ceiling fan buying guide checklist before you head off to the market.
Prepare Your Budget
Fortunately, you don't need to break a bank to own ceiling fans. Whether you have $50 or $100 or $1000 to spend on a ceiling fan, there will always be an option that fits your budget. However, you might want to have a budget if you're getting more than two fans or looking for specific features. For instance, if you're buying a ceiling fan for your condo or apartment, you can set aside $80 to $150 to get a simple yet functional ceiling fan.
If you want something more stylish like a ceiling fan with lights and remote options, you can set your budget between $150 and $300. For unique ceiling fans with handcrafted blade and glass, deluxe textiles, superior performance, and integrated LED lighting, you can be sure to part with over $300.
Read Also: Most Advance Ceiling Ideas That Are Trending Right Now
Determine the Location
Before choosing the exact location to install your fan, it's essential to understand that fans don't lower temperatures in a room. They cool the air in it by creating a breeze. That means choosing a central location in a room you spend most of your time in, such as the living room or bedroom. The location also affects the type of fan you buy.
Determine whether you need to extend the breeze to other rooms like the kitchen, patio, or bedroom. Remember, any outdoor fan can be used indoors, but not the other way round—not all indoor fans can be used outdoors. If the areas you intend to install the fan are wet or damp, you want to find a ceiling fan that can withstand excessive moisture, snow, rainstorm, and other inclement weather.
Ceiling Fan Size Guide – Measure the Room Size and Ceiling Height
The pillar of any good ceiling fan buying guide is always: Size. Different fan sizes are designed to operate in various room sizes. For rooms larger than 300 square feet, get a fan bigger than 55 inches. In some cases, you may need two fans if the room is huge. Small ceiling fans can work well if you want to cool the bathroom or small offices. Similarly, you don't want the fan to be too big or too small.
If it is too small, the air in the room will not be efficiently circulated. If it is too big, your home will feel like a wind tunnel. You also want to ensure that the fan is not too high on the ceiling or too close above your head. Consider installing flush mount ceiling fans for a low ceiling room for adequate head clearance. For higher ceilings, an extension rod will be necessary to lower the fan to an optimal position.
Consider the Number and Angle of Blades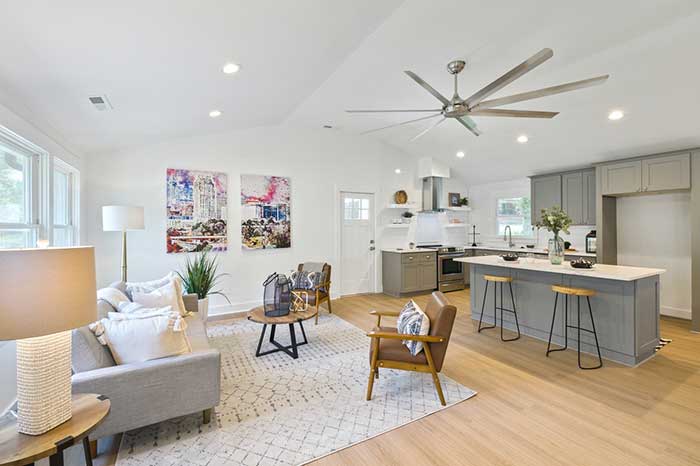 Modern fans have 3 to 5 blades. They're more of an aesthetic preference than functionality. The most important thing to understand about blades is the blade pitch and motor. The 12 to 15-degree blade pitch is ideal for optimum air movement. However, most brands offer ceiling fans with more robust blade angles. The steeper the pitch, the more air the fan can circulate in less time. In cases where you need to gently circulate air rather than create a cool breeze in a room, you can go for the 8-blade fan.
Find High-Quality Motor
A ceiling fan is one of the most hardworking appliances in your home, and choosing one that will work efficiently for a long time should be your priority. This is even more critical if the fan is used more often in rooms such as the living room or bedroom. Your fan should have a durable, high-quality motor with reverse features for all-year-round circulation.
You also want to ensure that the fan is well-balanced and doesn't wobble or make noises. It should rotate both clockwise and counterclockwise depending on how cool you want the room to be.
Check Accessories and Other Controls
If you're installing the fan in your living room, the chances are that you will need an easier way to turn it on and off. It's possible to have multiple options depending on your budget. The most commonly used option is a remote control that allows you to turn on and change the fan's speed effortlessly. Another significant consideration to make is ceiling lights.
Depending on your needs, you can go for an LED light kit that is dimmable, low profile and emits light output almost similar to a 100-watt incandescent while using 16 to 18 watts of electricity.
Final Words:
If you're looking for more advanced features, go for intelligent fans that are Bluetooth enabled and can be operated via an app on your phone.
Also Read: Home Renovation Tips